Electric Car Vending Machines Headed to China
As many of you are probably aware, China faces significant challenges with air pollution and an expanding population. And with only a small percentage of the population currently owning cars, one can only imagine traffic and pollution getting worse as cars start to flood the country as the nation continues to develop. While bicycling is a primary method of transportation in China's cities, there's also a push for electric vehicles for longer drives and transporting goods.
One compelling approach is the EV-sharing program from Kandi Technologies. The tiny pure-electric cars can go about 75 miles on a charge, and offer a quick-change battery pack to reduce wait time for recharges. Borrowing the cars costs the equivalent of only about $3.25(USD) for an hour, and Kandi plans on allowing drivers to drop off the cars at different locations as the network expands, an idea borrowed from popular bike-sharing services.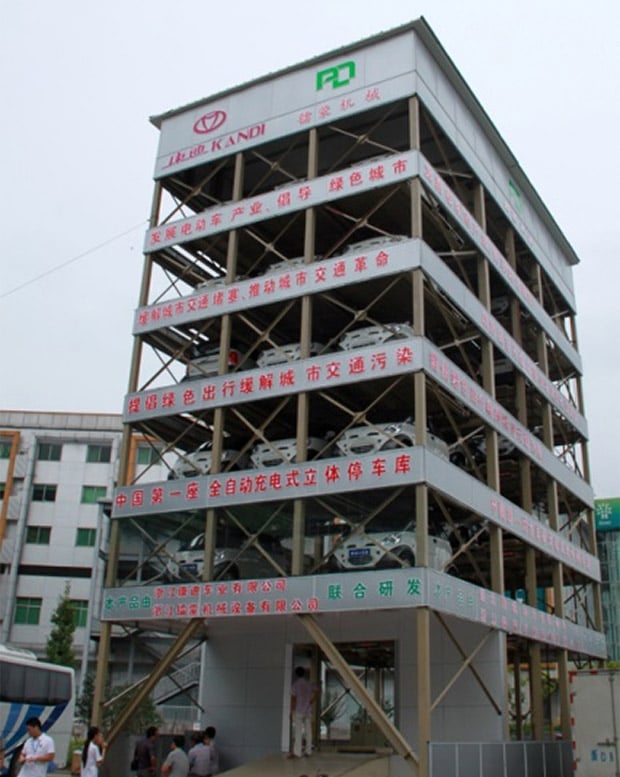 Instead of parking cars in locally-leased individual spaces like America's car-sharing vendors, Kandi is building an set of proprietary parking structures which act as automated EV vending machines. Thusfar, the company has launched a pair of EV vending garages, in Hangzhou, China, with plans to launch ten more locations in major cities such as Beijing and Shanghai this year alone. Long term, Kandi has even loftier goals – to launch up to 500 garages and have 100,000 cars on the road within four years.