Lamborghini Huracán Configurator Goes Online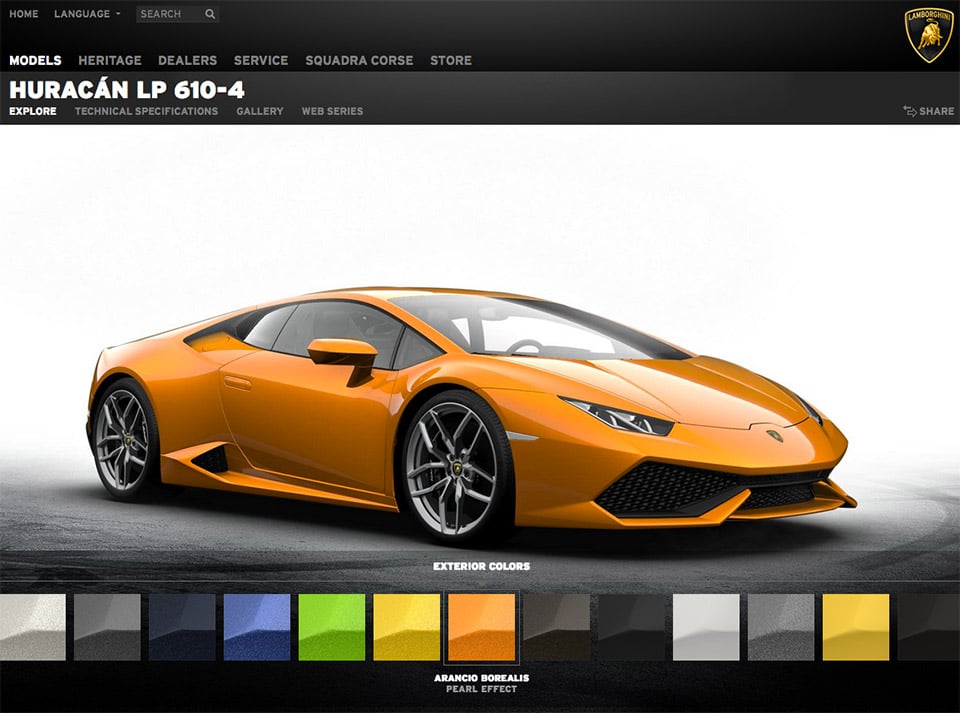 Since there's a slim chance any of us will ever be able to afford a $250,000 Lamborghini Huracán, we'll have to settle for looking at them from afar. Thankfully, Lambo has rolled out its online configuration application for the new LP 610-4, so we can all paint up our own personal dream car without having to mortgage our futures.
The app lets you choose exterior paint colors with schmancy names like "Blu Caelum," "Arancio Borealis," and "Verde Mantis" as well as configure your wheel rims, brake caliper color, engine bonnet design, as well as choose interior leather or alcantara colors.
Head on over to the Lamborghini website to start configuring your own Huracán now.