Rembrandt Bugatti Veyron Grand Sport Vitesse
bugatti | March 16, 2014
---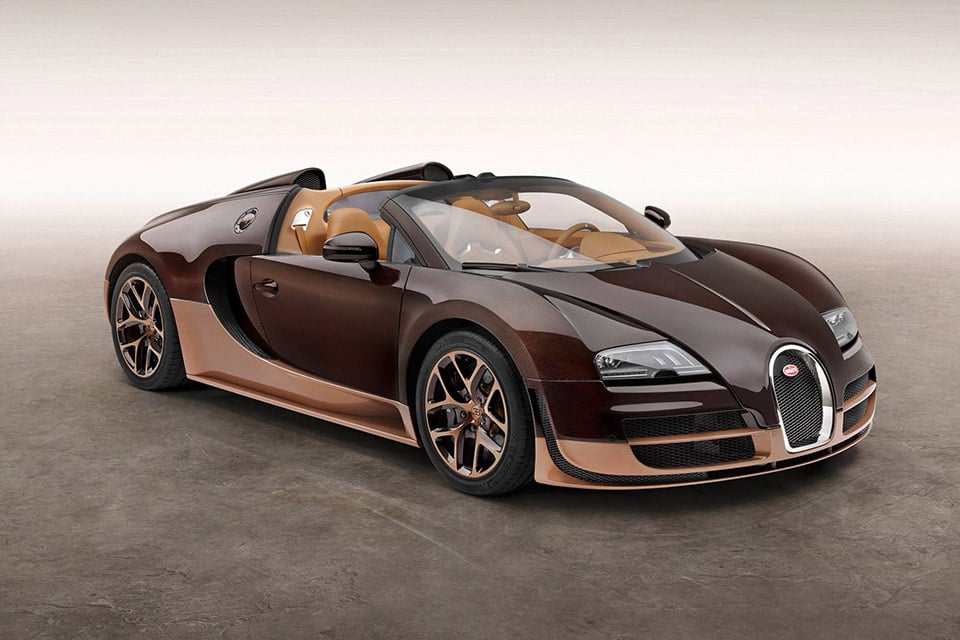 If you missed your chance to grab a Bugatti Grand Sport Vitesse Jean Bugatti Edition, Bugatti has another amazing Bugatti Legends version for you to consider, the Rembrandt Bugatti Veyron Grand Sport Vitesse. Unfortunately, Bugatti has sold all three models of the $3 million+ cars it built. The Rembrandt Bugatti is based on the Bugatti Veyron 16.4 Grand Sport Vitesse. Its 8-liter W16 engine can accelerate from 0–100 km in 2.6 seconds. With a maximum speed of 408.84 km/h with the roof down, the Vitesse is the fastest production roadster ever built.
The Rembrandt Bugatti's body is largely composed of bronze-colored clear-coated carbon as a gesture to the artist's favored material. The vehicle's lower half is painted in an elegant light brown, "Noix". The wheels are painted in dark "Firefinch" and light "Noix" browns. In reference to the artist and Legends car's namesake, Rembrandt Bugatti's signature has been laser etched onto the petrol and oil cap.
Inside, the Vitesse is completely upholstered with leather in light brown "Cognac". The rear center box between the seats sports Rembrandt Bugatti's famous elephant sculpture, the hood ornament of the Type 41 Royale and today is the symbol for both the brand and the Legends series. Platinum is also in evidence in the vehicle's interior, on the EB logo on the steering wheel.