Bugatti Centodieci Survives Hot Weather Testing in the Arizona Desert
bugatti | bugatti centodieci | desert | hypercars | Testing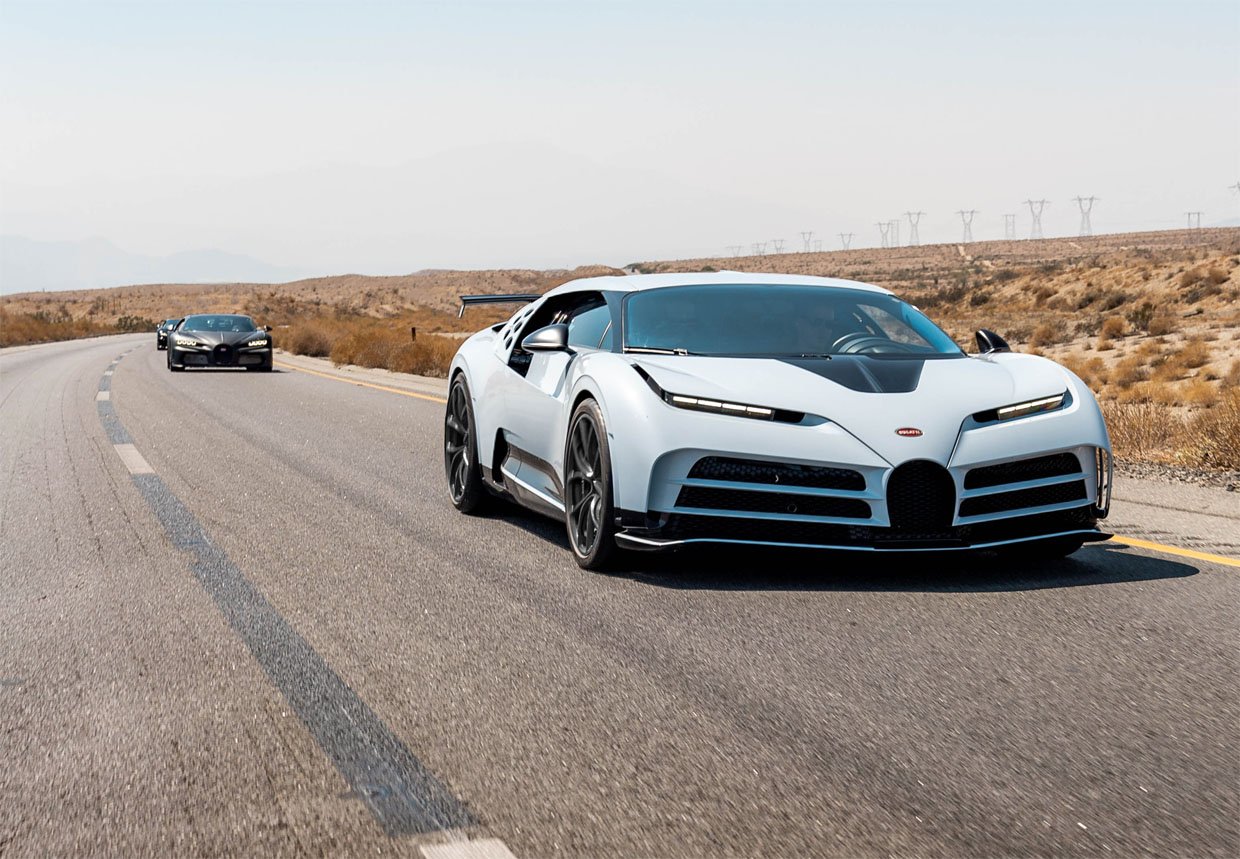 Bugatti is planning on building an extremely limited-edition run of its high-end Centodieci hypercars. Even though the company plans to build only 10 Centodieci cars, its testing regime remains the same. Recently the Italian automaker confirmed the vehicle had completed its high-temperature desert testing.
Bugatti sent engineers and a fleet of vehicles to the US to test in the deserts of Arizona. Engineers say that testing in the hot and dry climate helps with the development process. While the white Bugatti Centodieci seen in the images was the lead car in the test convoy, there were also three Chiron Pur Sport, and four Chiron Super Sports in the testing caravan.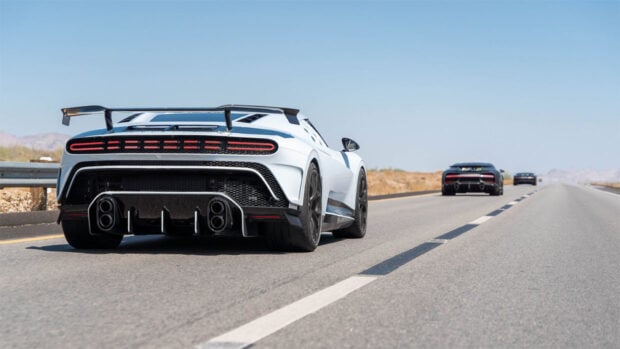 During the evaluation, the vehicles were subjected to temperatures of over 50ºC – or about 122º F. Vehicles were also driven up Mount Lemon to an altitude of almost 2800 meters (appx. 9186 feet). Bugatti says no matter how many of a car it plans to produce, all of its vehicles have to operate flawlessly no matter the weather or traffic conditions.
The vehicles were driven down rough roads, subjected to low-speed start-stop traffic, and left in the sun with the AC blasting. Vehicles were also driven in higher temperatures on closed courses at speeds up to 198 mph. The entire fleet passed without issue. Testing like this seems like a good idea for a car that's almost certainly going to end up in collections in places like Dubai and Brunei.