Rolls-Royce Celestial Phantom: It's Full of Stars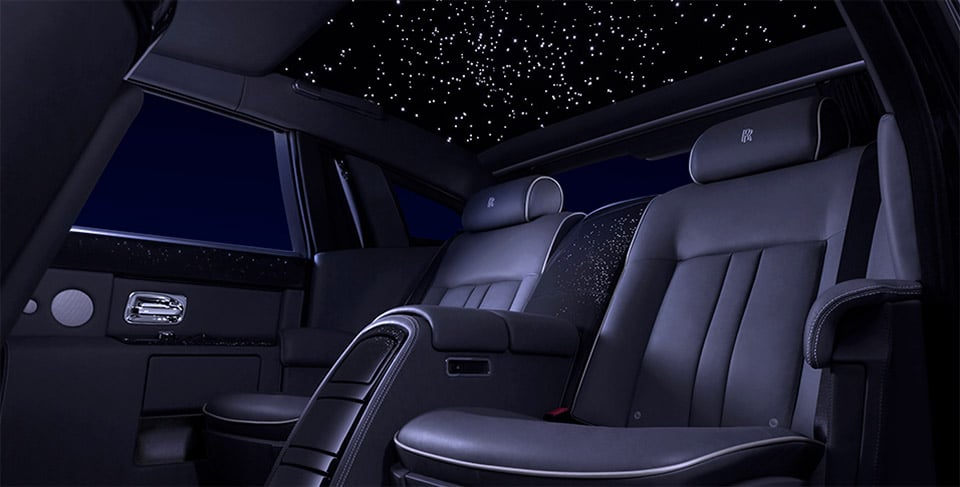 Built in celebration of the tenth anniversary of the production of the first Rolls-Royce Phantom, this very special Rolls has an amazing feature – a meticulously-crafted headliner that displays the night sky.
But this isn't just any random arrangement of fiber optics in the ceiling. The pattern was created to replicate the exact placement of the stars at Goodwood at midnight on January 1, 2003, the time that the first Phantom rolled off the production line.
The one-of-a-kind car also features an elegant picnic set which has been hand-engraved with the same celestial motif, and the interior has been fitted with a rich "dusk" hue leather to convey the color of the evening sky, and the car's paint has had fine glass particles incorporated into it to shimmer like stars in the light.