Mansory New Ghost is a Tricked-out Rolls-Royce
mansory | rolls-royce | rolls-royce ghost | V12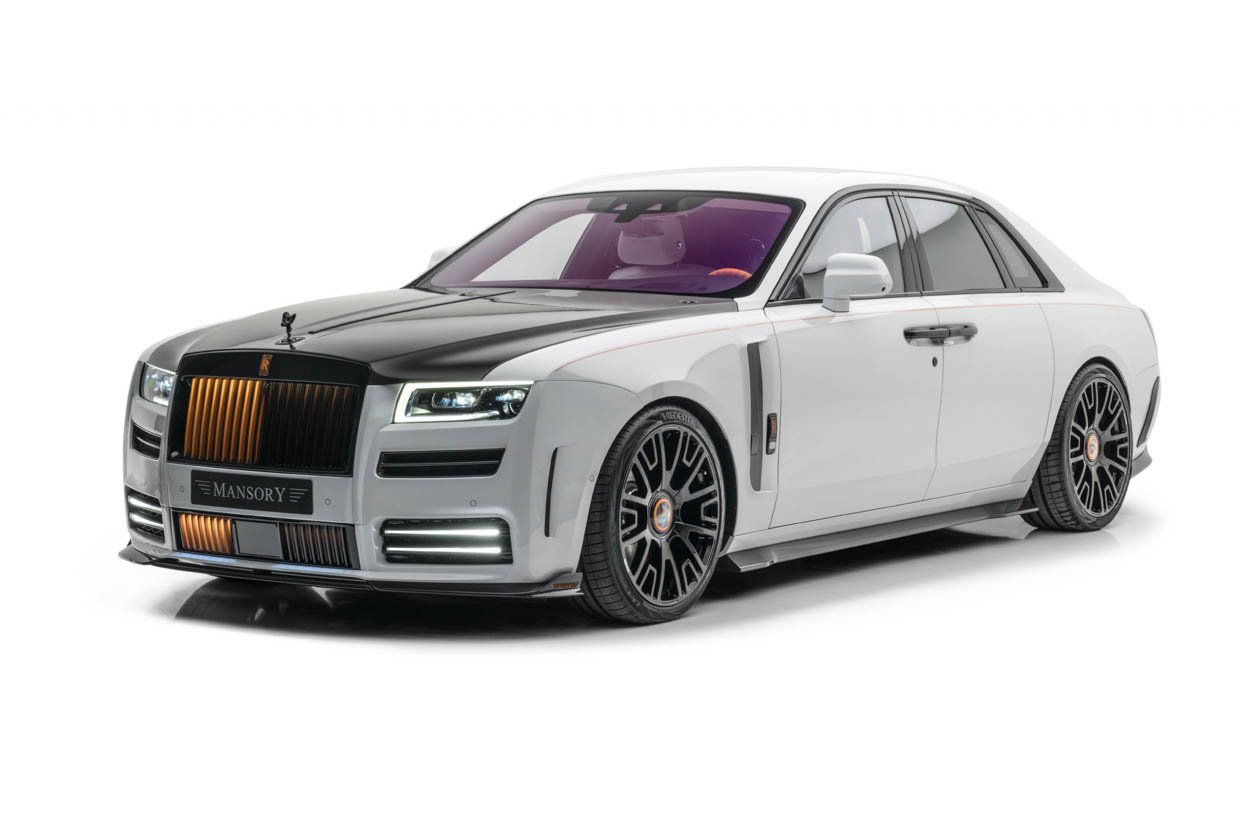 Mansory has announced its latest creation based on the Rolls-Royce Ghost V12. The car is called the New Ghost, and the tuning firm says it's a complete vehicle conversion. The massaging starts under the hood with the power increased for the V12 engine to 720 horsepower and 752 lb-ft. of torque. With the additional power, the car can reach 62 mph in 4.4 seconds.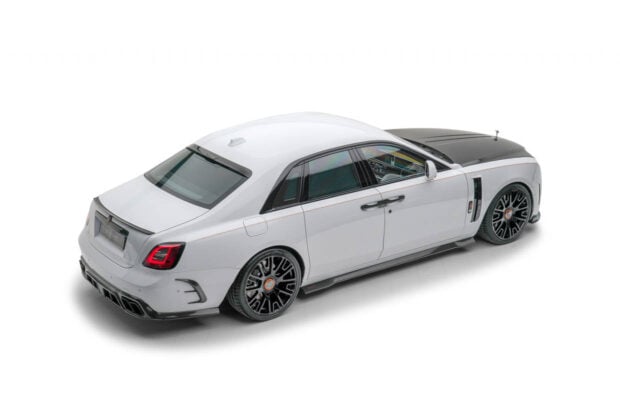 As with most Mansory conversions, the bulk of the work comes in aesthetic tweaks to the exterior and interior of the vehicle. The New Ghost gets a full carbon fiber hood and lots of visual carbon fiber add-on components. Among those components is an integrated lip for the front with side flaps finished in visible carbon. The radiator grille has programmable LED illumination which can be set to match the accent color of the car.
The air outlets in the wings are carbon fiber, and the door handles have been painted black. The rear tailgate gets a carbon fiber spoiler, and there's a matching roof spoiler. A new rear diffuser is also visible carbon fiber. The Interior is also completely redone using white leather with touches of color called Mandarin. There's also a leather-carbon steering wheel, along with carbon fiber inlays throughout the cabin.