Ford F-150 Hunter Edition by Carlex Design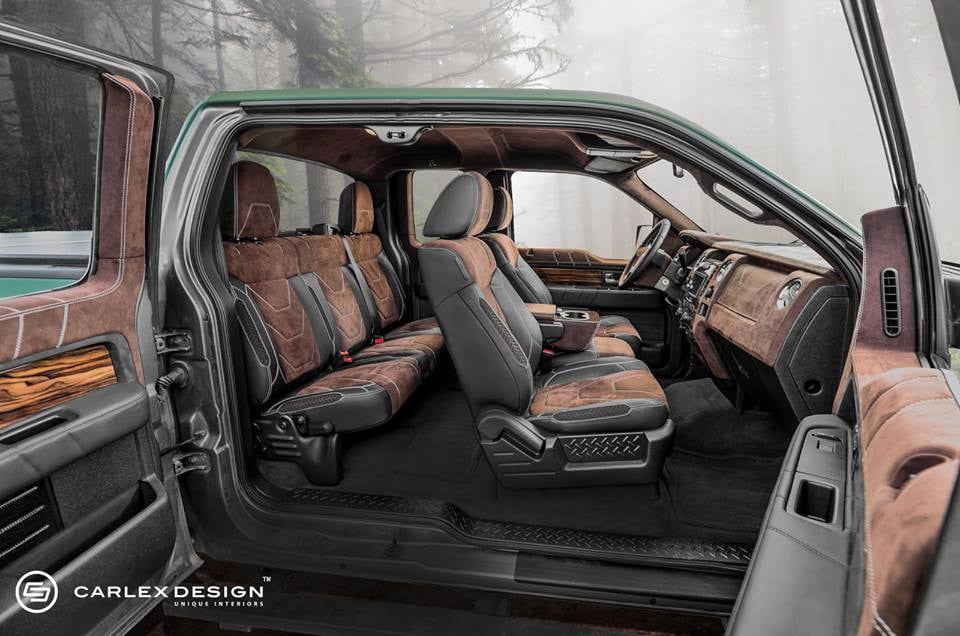 The best-selling Ford F-150 is known for its utility, not so much for its styling. But in the case of this one truck that's had its interior revamped by Carlex Design, it's nicer than most luxury vehicles on the inside now.
Featuring a combination of stitched charcoal leather and rich chocolate brown suede, it's really quite a stunning vehicle. Every inch of the interior has been upgraded with these extravagant materials, including the headliner, pillars and armrests. We also love the wood surround on the infotainment cluster.
It's a truly stunning work of automotive art, though we're not sure that you'd want to go hunting in a truck with such a nice interior. But if the owner sticks to everyday drives, it's certainly a beautiful environment to spend their time in.