The Koenigsegg One:1's Carbon Fiber Wheels
koenigsegg | April 23, 2014
/DRIVE continues their video series examining the Koenigsegg One:1 hypercar with the help of Christian von Koenigsegg. In this segment, we get a closer look at the design and manufacture of the carbon fiber wheels necessary to allow for speeds of up to 280 mph. Nearly every part of the 1,360 horsepower One:1 is built out of carbon fiber and the wheels are no exception. In fact, Koenigsegg is the first manufacturer to create carbon fiber wheels for a production vehicle – which they've been doing for about 18 months.
The wheels are first built by applying layers of carbon fiber over the forms. The material is then compressed and baked in the autoclave and finally polished without any clear coat which simply wouldn't be as durable as the carbon fiber itself. We can't see the part of the process that goes into molding the intricate, hollow spokes for the wheels since it is proprietary to Koenigsegg. Although the carbon fiber is extremely tough, the biggest challenge was to design the materials to withstand the enormous heat that can be generated by the One:1 during braking.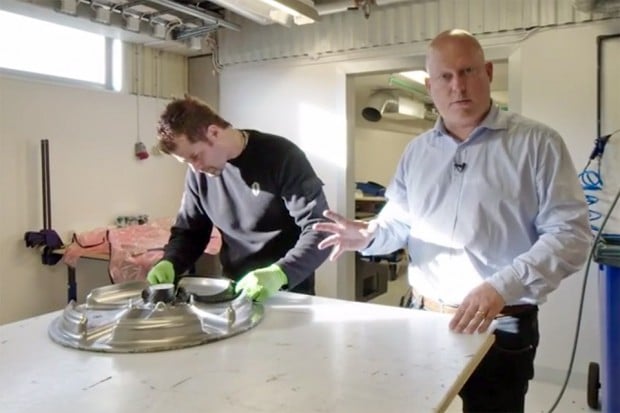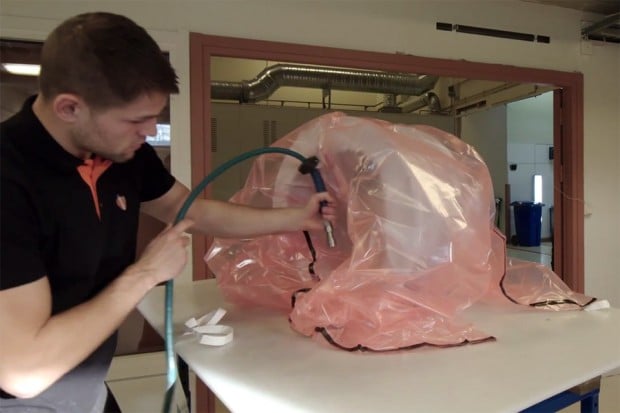 The resulting wheel is intrinsically balanced, can withstand much harder impacts than forged aluminum wheels, and weighs about 40% less, going from about 22 pounds with aluminum wheels to about 13 pounds with the carbon fiber.