Audi A3 Clubsport Quattro Bound for Wörthersee
audi | May 17, 2014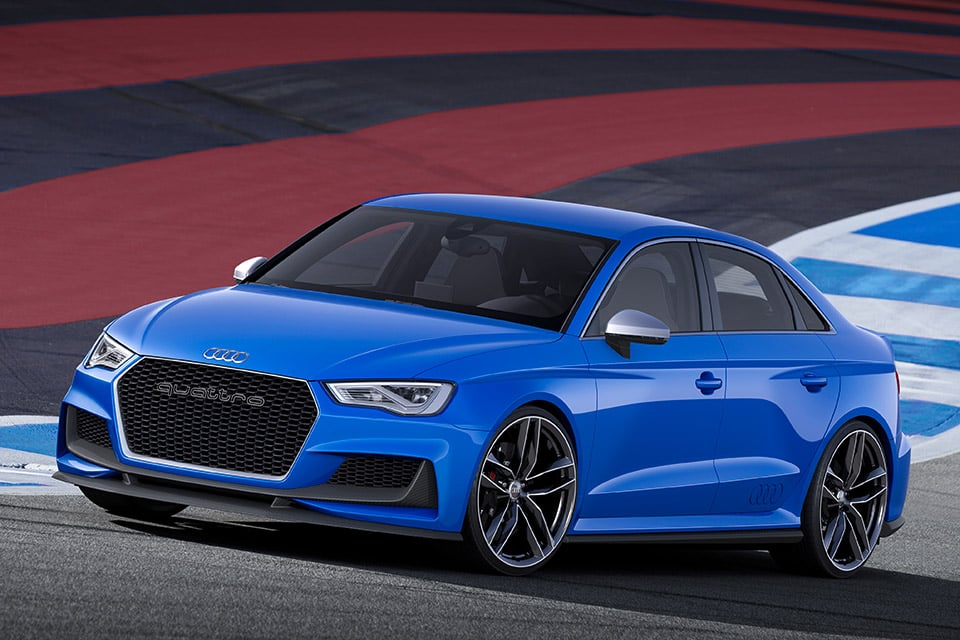 The 2014 Wörthersee show takes place in Austria at the end of May 2014, and Audi is using the occasion to show its A3 Clubsport Quattro. Automakers visit the GTI-Treffen at Wörthersee each year to show their cars to auto enthusiasts and performance car fans. With a highly tuned version of Audi's 2.5-liter five-cylinder TFSI engine, the A3 Clubsport Quattro produces a whopping 525 horsepower for a 3,366-pound sedan. That gives the concept a 0-to-100 kph (62 mph) time of 3.6 seconds and a top speed of 192 mph.
The car is fitted with an a seven-speed dual-clutch S tronic gearbox connecting that powerful engine to Audi's quattro all-wheel drive. To increase performance on the track, the A3 Clubsport Quattro has been lowered by 0.4 inches with stiffer spring and dampers and comes with carbon fiber-ceramic brakes.
The exterior is done in Magnetic Blue paint with a high-gloss black Singleframe grille framed in matte aluminum. The gloss black is carried over to the black honeycomb insert in the rear diffuser which includes two additional grilles joined by a blade to conceal the tailpipes.