2015 Subaru WRX STI Sets Isle of Man Lap Record
subaru | June 5, 2014
Driving in a 2015 Subaru WRX STI, rally driver Mark Higgins set a new four-wheel record lap time for the venerable Isle of Man TT Mountain Course. Higgins flew around the winding course's 37.75 miles in a time of just 19:26 minutes with an average speed of 116.4 miles per hour, breaking the previous record he also set back in 2011 of 19:56.7. Higgins reached top speeds of 160 mph around the course, driving a nearly stock WRX STI, with new springs and dampers being the only major changes.
Higgins also went on record saying that he could've run the lap even faster. The team hadn't had as much practice time as it wished. Higgins also said he left some seconds on the course, losing time on the second half of the lap including overshooting his braking point at the Sign Post corner and having to hand-brake the turn.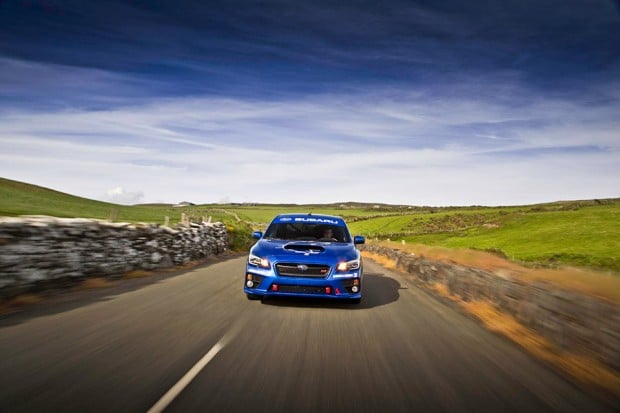 Subaru hasn't released an official video of Higgins's record lap yet. In the meantime, a couple spectators were able to catch him whizzing past.