1971 Buick Riviera or 1946 Tucker Torpedo?
buick | tucker | weird | July 15, 2014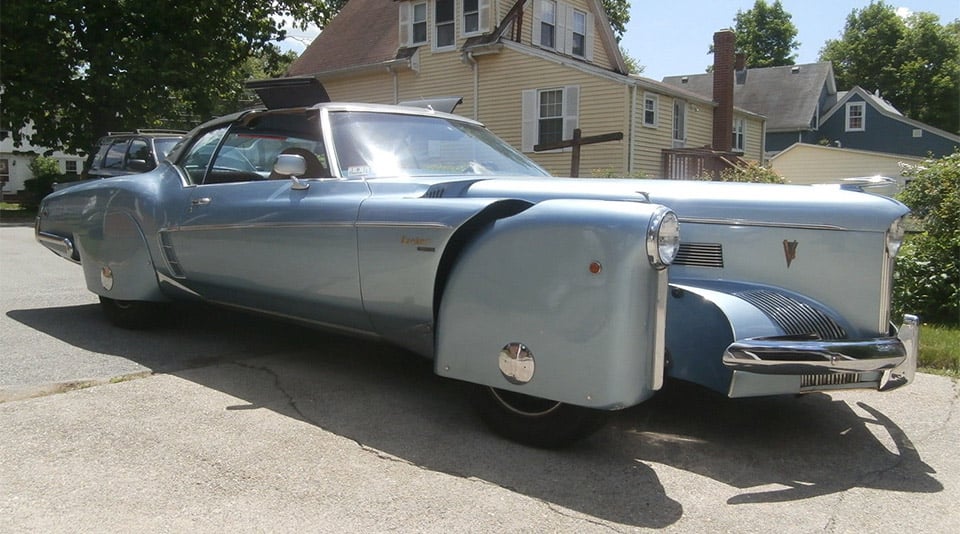 The Tucker Torpedo was certainly an unusual looking vehicle. This "car from the future" was the first concept that Preston Tucker had for a car back in 1946, and it featured a streamlined, aerodynamic design with independent wheel "pods" and tons of bright chromework. The car was never produced, though it would lay the groundwork for Tucker's production cars, with their trademark three headlight front end.
While there was never a full-size prototype of the Torpedo built, that didn't stop one guy from building his own – though this version started out as a 1971 Buick Riviera.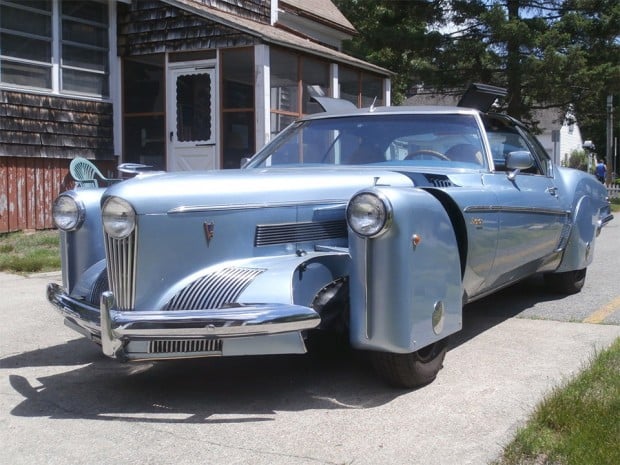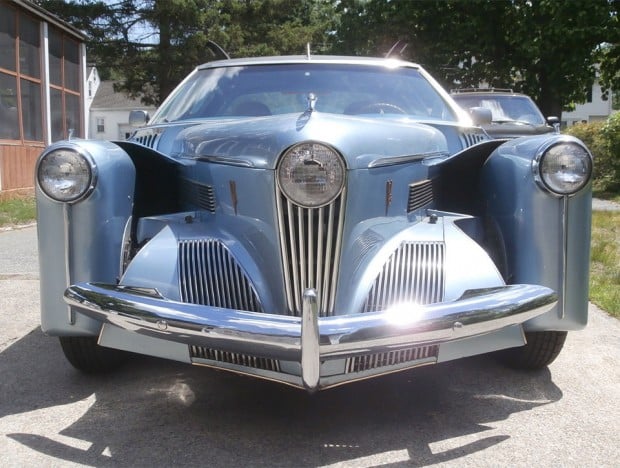 Why the builder made a noble effort to replicate the front-end configuration of the original Tornado design, in the back, it makes little effort to hide the fact that it's a Riviera – other than the funky tailfin and widened fenders. Though both the Riv and the Tornado shared a similar panoramic rear window design.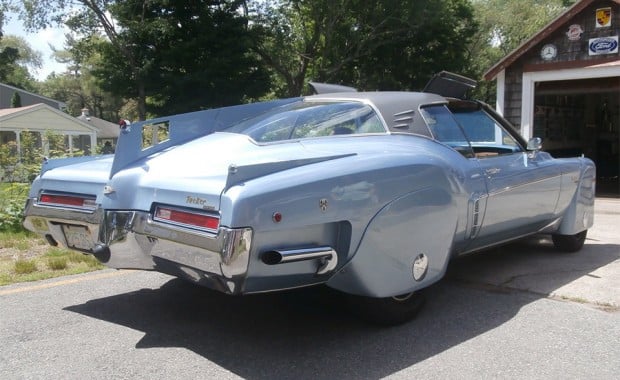 The late builder's nephew has put this oddity up for sale on eBay, though you'd better move quick if you're interested – the auction ends at about 7pm Pacific time tonight (7/15/14). Currently, the bids have reached over $15,000(USD) for the car, but the reserve has yet to be met.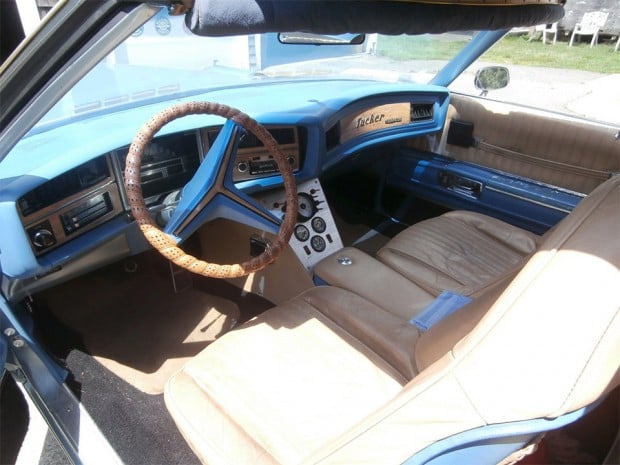 (Thanks for the tip, Conner!)