Rare Maserati MC12 Turns up on eBay
auctions | ebay | maserati | July 15, 2014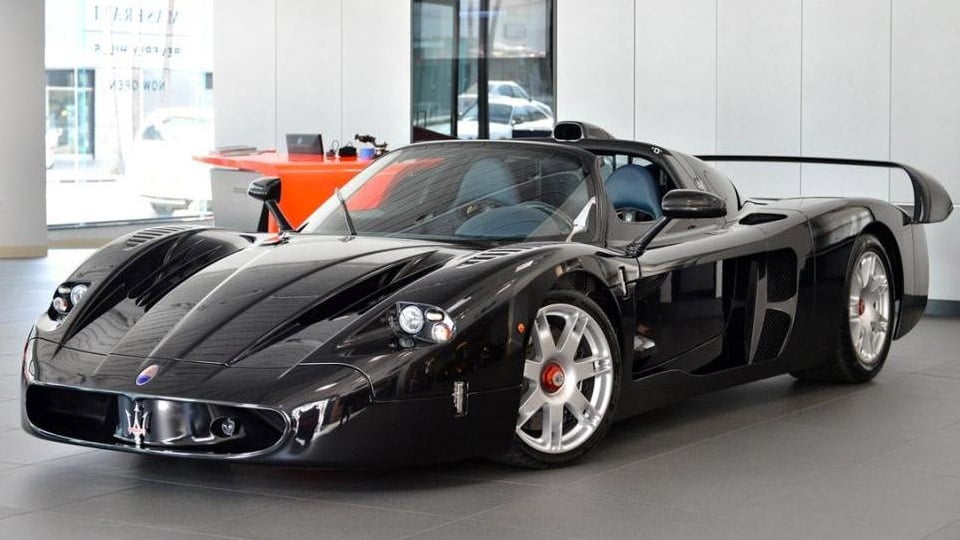 The Maserati MC12 was built back in 2004 and 2005 to provide a street-legal version of their race-winning FIA GT to meet homologation requirements. Just fifty of the cars were built, and now one of these rare rides can be yours.
Built on an extended version of the chassis of the Ferrari Enzo, the MC12 has a 6.0-liter DOHC V12 engine that can push out 620 horsepower and 481 lb-ft. of torque. With a top speed of 205mph, it's actually a little slower than an Enzo, but it's still an impressive vehicle.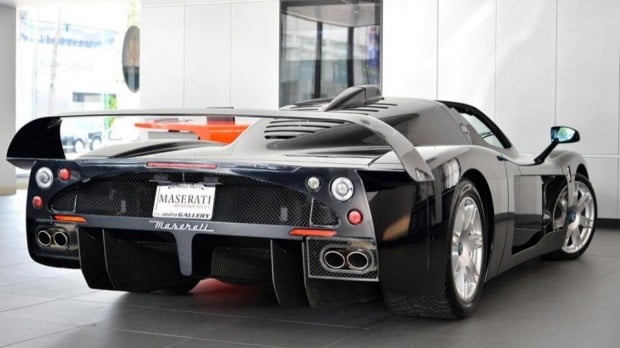 While it does share underpinnings with that car, it had a completely unique carbon fiber body which was 2 inches wider, 17 inches longer and and about 50 pounds lighter, along with a massive rear spoiler to increase downforce for racing. In fact, its footprint is almost identical to that of a Hummer H2.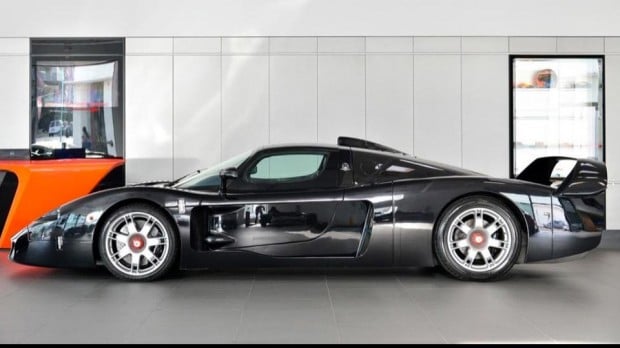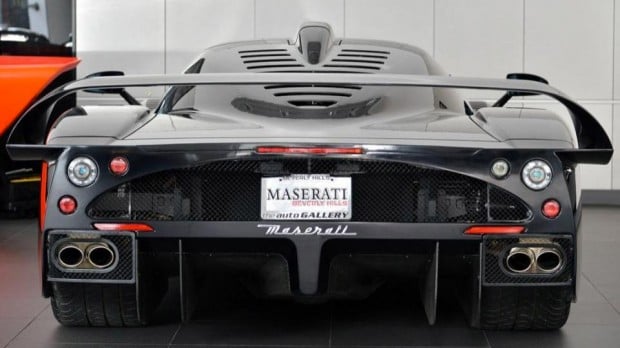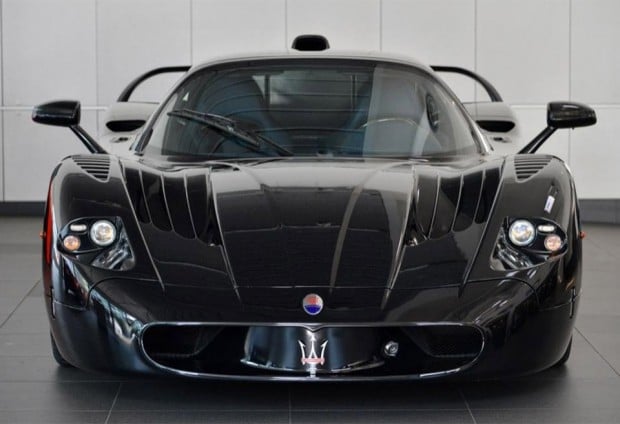 Its interior is a somewhat garish mix of carbon fiber, blue leather and a pricy silver material called "Brightex", and its narrow center console has no room for even an AM/FM radio.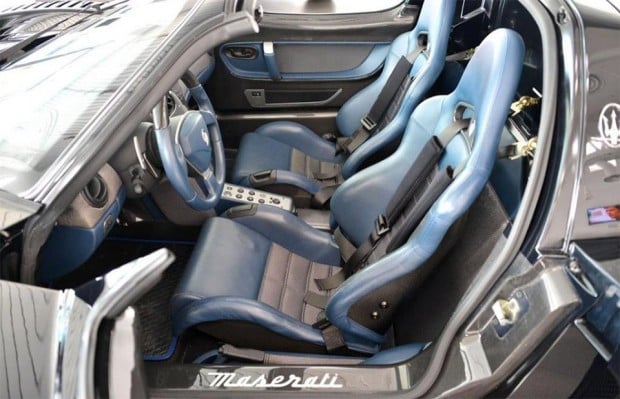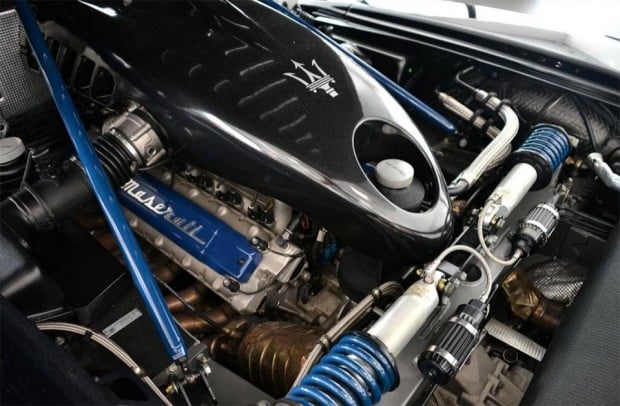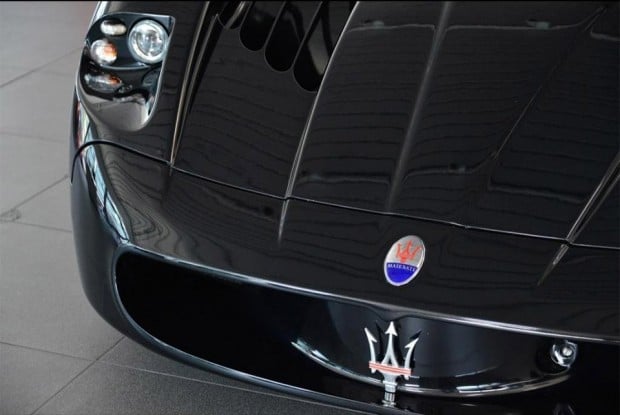 This black beauty has is in pristine condition, and has just 1,300 original miles on it. It's available for sale from McLaren Beverly Hills, where we're going to presume somebody traded it in towards something exciting like a P1.
While the MC12 originally sold for 600,000 Euro (~$817,000 USD), their rarity has driven the prices up. In this case, the seller is asking a cool $2.4 million for theirs.