Concepts from Future Past: 1955 Chevrolet Biscayne
1950s | chevrolet | retro | July 17, 2014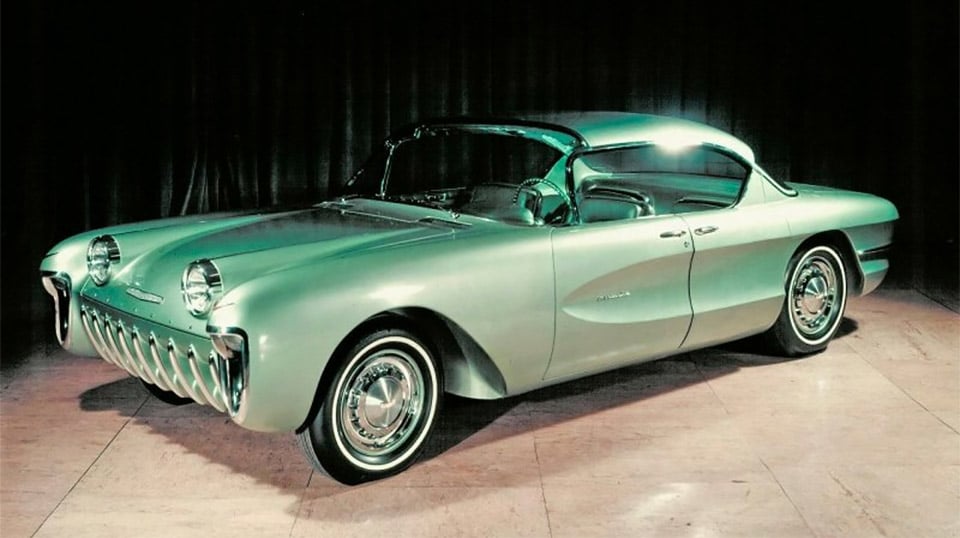 While the Chevrolet Biscayne might not be a name that most people know, this 1955 design study was actually highly influential in some of Chevy's most popular cars. The '55 Biscayne marked a move away from the large tailfins and massive amounts of chrome trim, and was more compact and minimal than its contemporaries. At just 4-1/2 feet-tall, the car was 10 inches shorter than Chevy's then current sedans.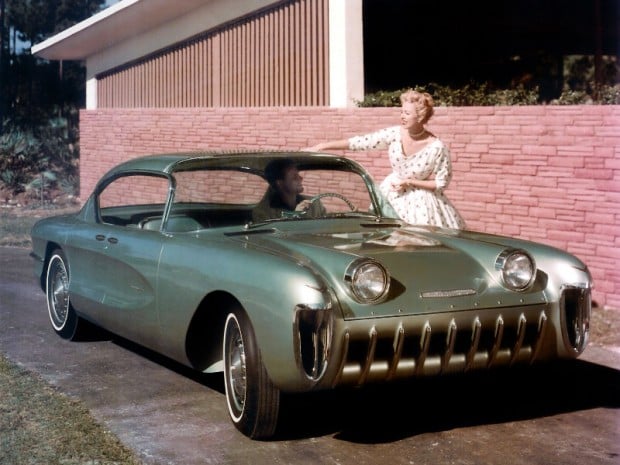 Elements of the Biscayne would later find their way into both the Corvette and the Corvair. There are clearly similarities between the '55 Biscayne and 56 'Vette (the side scoop in reverse) and its rear end was almost an exact match for the Corvair – which wouldn't go into production until 1960. Other elements would go on to influence GM cars well into the 1960s, most notably the swept-back corners of its windshield.
The compact four-door hardtop had no "B" pillar, instead going with rear-passenger suicide doors. Its front seats could also rotate to provide easy entry and exit. Despite its size, the Biscayne would be powered by a 265 cubic inch V8 engine, outputting 215 horsepower.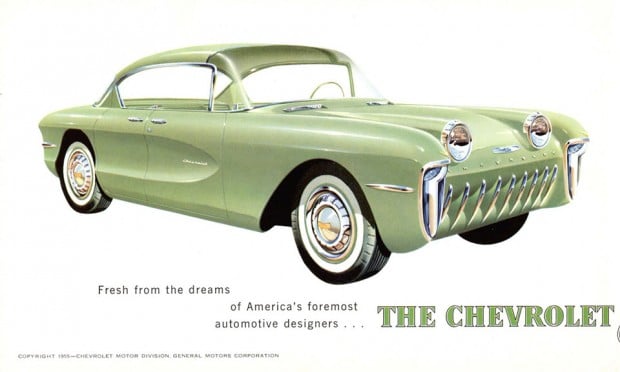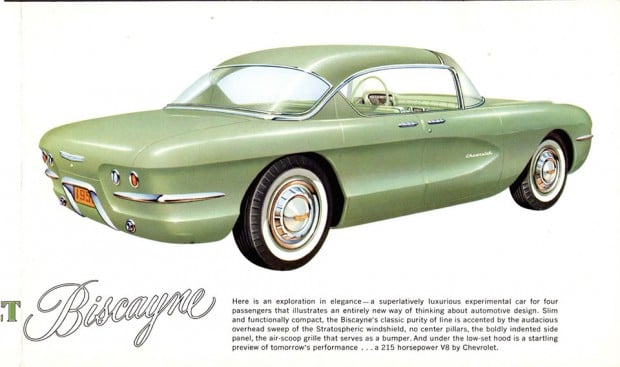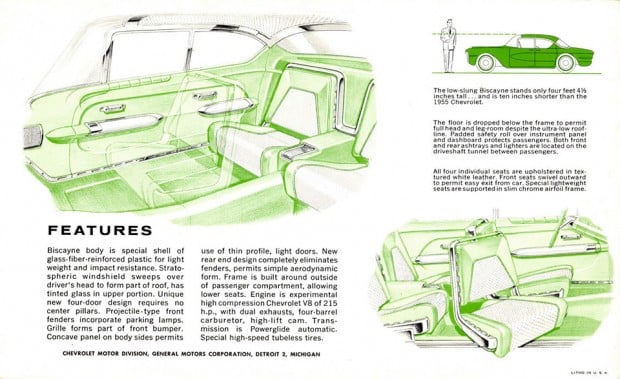 The Biscayne itself was only built as a concept prototype, and while it had a drivetrain, it had no working electrical system or even a fuel tank. Ultimately, the car ended up in a scrap pile, but the owner of the junk yard couldn't in good conscience destroy the car, and instead chopped it into several large pieces. Fortunately, car collector Joe Bortz got his hands on the stripped out shell of the Biscayne and has since restored it, with the help of the original factory blueprints and construction photos from GM.
Be sure to watch the video below for a look at the incredible restoration job that Bortz managed to execute from what amounted to a rusted out pile of scrap metal he found at a junkyard back in 1988: