2015 Ford Mustang F-35 Going to Charity Auction
auction | charity | ford | mustang | July 19, 2014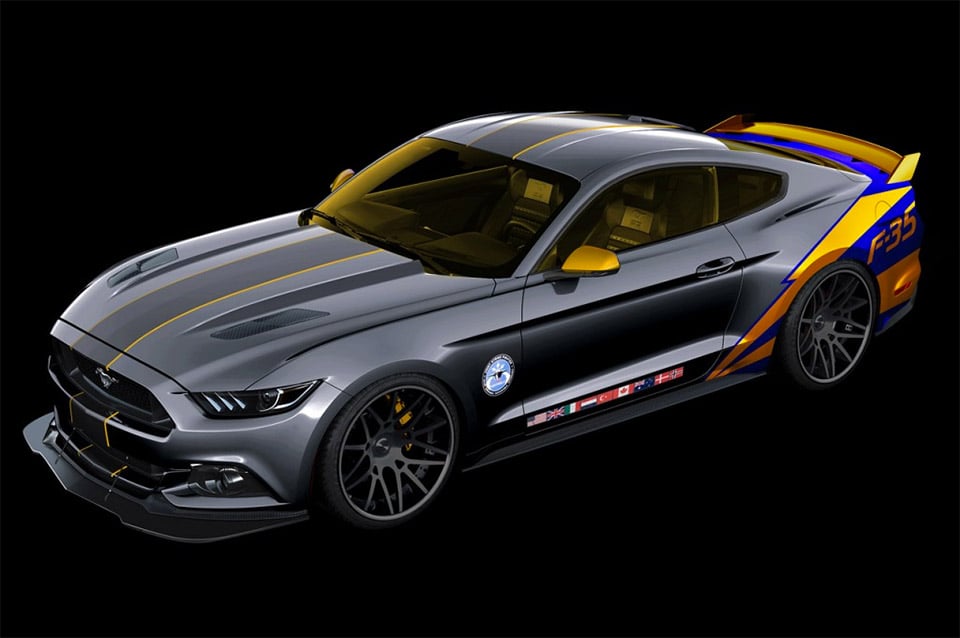 Ford is a long-time supporter of the EAA AirVenture air show in Oshkosh, Wisconsin and this year Ford will be donating a stunning new 2015 Ford Mustang with finishing details inspired by the Lockheed Martin F-35 Lightning II. This unique Mustang will be available at auction during the Gathering of Eagles fundraiser on July 31, 2014. Proceeds from the event go towards EAA's youth education and inspirational endeavors that reach young people, anywhere, and gain access to the resources and encouragement to change the world.
This 2015 Ford Mustang has a brilliant gold and blue lighting bolt on the back end with a body finish in glossy and matte titanium paint. The gold and black racing stripe extends from the front diffuser over the roof. The side mirrors are finished with bright gold accents as well. Inside, the car is finished with Recaro seats in black and gold also reflecting the colors of the F-35 Lighting II.
If history is any indication, you'll have to bring your big checkbook to the event if you want to score this unique car. The 2013 Thunderbird Mustang brought in nearly $400,000(USD).