The Final Ford Falcon XR6 + XR8: Mustang Sedan?
australia | ford | July 25, 2014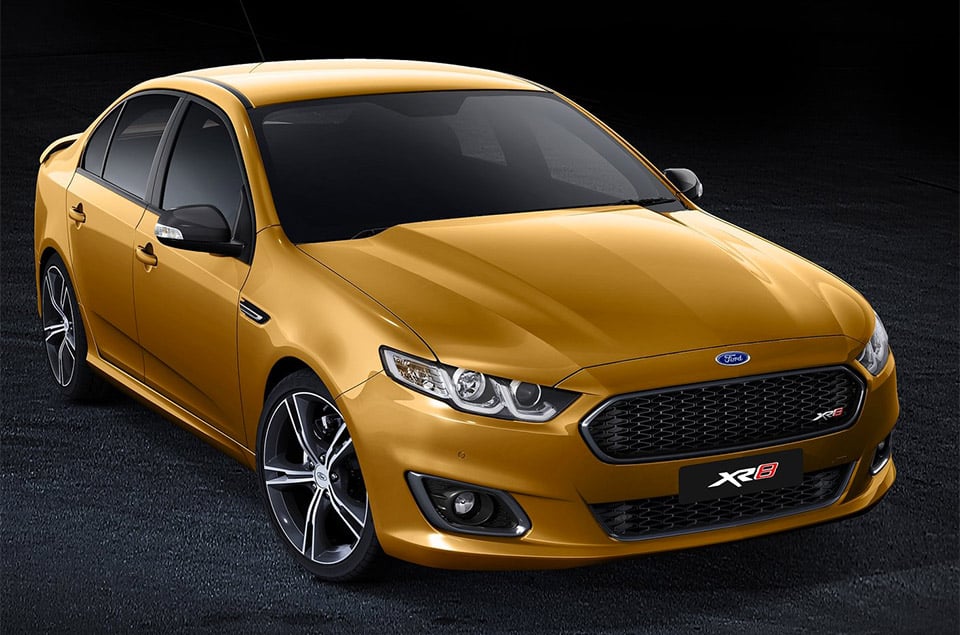 A few days back we saw a little tease of the final model of the Falcon XR8. Now we've got a full image of the car, which has had its front end heavily revamped, with a hexagonal grille and sculpted headlights making it look much like the 2015 Mustang and current-gen Fusion.
The new Falcon will be available in both an XR6 and XR8 model. We don't have any detailed specs on the new models yet, but they're arguably the best and most aggressive looking since the 1970s. And with the rear-wheel drive XR8 likely to receive a supercharged variant of the Mustang's excellent Coyote 5.0-liter engine, we're betting it'll be a powerful car. The XR6 will likely offer an EcoBoost 4-cylinder and naturally-aspirated V6 models. Boy this really is starting to sound like the 2015 Mustang Sedan, if there were such a thing.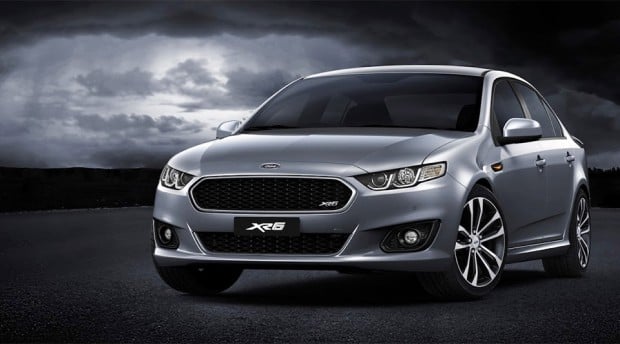 Sadly, the Australian automobile manufacturing industry is going through a massive downsizing, with both Ford and Holden planning on shutting down their manufacturing operations in the next couple of years, after which point the new right-hand drive Mustang will take the place of the Falcon in Australia.