2015 Dodge Charger Pursuit Cop Car
August 10, 2014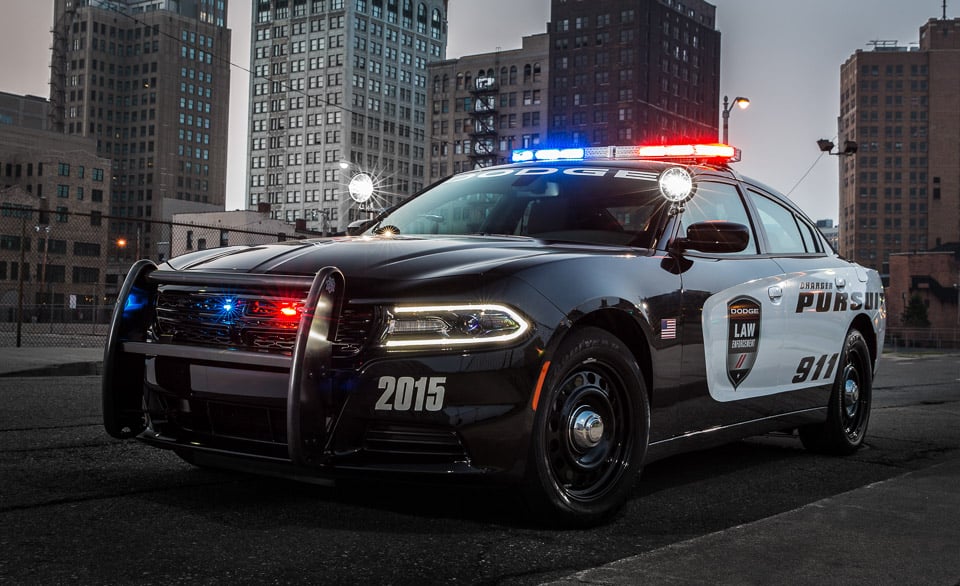 With its dramatically updating styling, the 2015 Dodge Charger is coming to a law enforcement agency near you. The new 2015 Charger Pursuit edition gets the same improved front-end found and dashboard from the consumer car, but also has other cop-specific features.
Specifically, the Charger Pursuit offers a driver-focused cockpit which Dodge calls a "mobile command center," whatever that means. The biggest changes insider are a column-mounted shifter to free up center console space, and special police-duty seats to accommodate officers' belt-worn gear.
Available in both a V8 and V8 all-wheel drive model, both cars offer 370 horsepower and 390 lb-ft. of torque, and a 0-to-60 time of less than six seconds. Though in order to keep up with those scofflaws in the 700+ horsepower Willy's Jeep, it would be nice if they offered it in a Hellcat edition.