1960 Auto Union DKW 1000S Converted to Electric
audi | auto union | August 12, 2014
Al Swaghammer is a tinkerer and a long-time Audi enthusiast who lives outside of Seattle. He fell in love with a 1960 DKW 1000S (which was then badged as an Auto Union rather than an Audi), and has added the car to his collection. But, being part of the Pacific Northwest's progressive community, Al decided to take the classic vehicle one step further and converted the drivetrain, creating an all-electric vehicle.
Apparently, the 1960 1000S Coupe didn't have much under the hood to begin with; its 0-to-60 mph time was recorded at 23.6 seconds. So this conversion most likely improved not only the car's carbon footprint but also its performance. It looks beautiful and Al even finished off the converted car's styling with lightning bolt badging.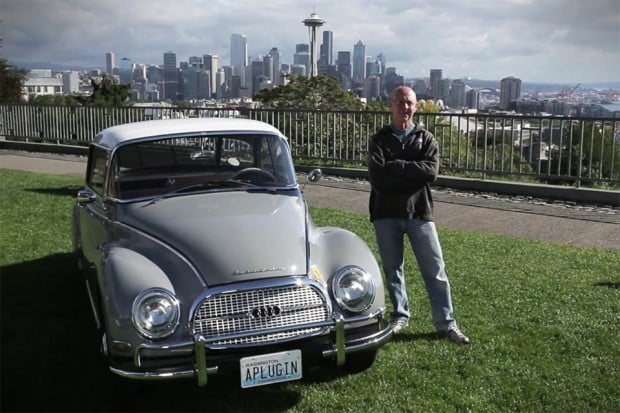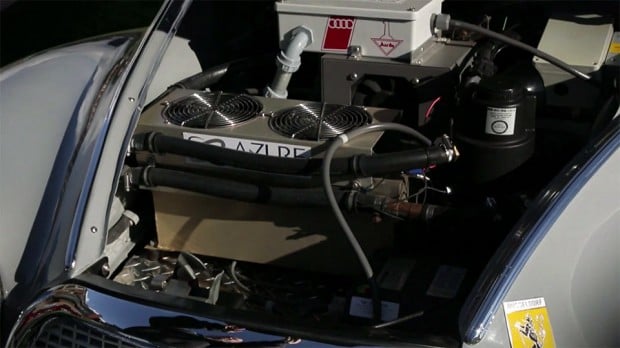 Al hasn't shared any details on what went into the conversion. We'd be interested to hear if he built the electric drivetrain from scratch or otherwise. It would also be nice to know what sort of range he gets with the conversion. At any rate, it looks like a great way to pay homage to a classic car and keep it on the road for many more years.