2012 Morgan 3-Wheeler Hits eBay
auction | ebay | morgan | August 18, 2014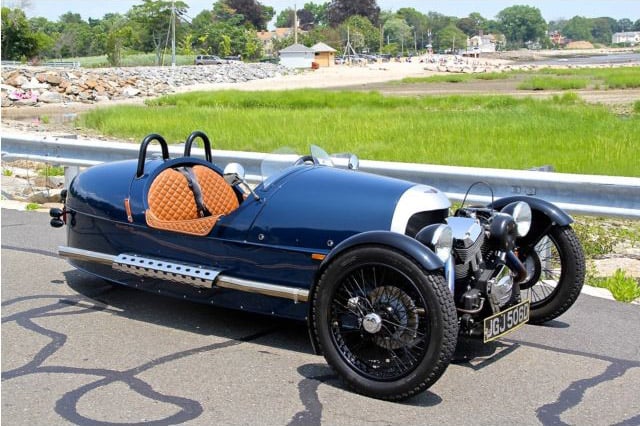 If you constantly find yourself thinking that your car just has one too many wheels, perhaps the Morgan 3-Wheeler is the car for you. But with the car's terrific performance characteristics, open-top design, and eye-catching three wheel setup, this may be the perfect car to enjoy the coming autumn drives. The owner made a couple after-market modifications to the car, including a front suspension upgrade and upgraded voltage regulator, done just recently.
This one is located in Connecticut, with a Buy-it-Now price of $49,000(USD) or best offer. That BIN price is close to the price for a new Morgan 3-Wheeler, but there's a waiting list to get one in the U.S. and this one is ready for pickup now. With just 920 miles on the odometer, it looks like it's essentially as good as new. The auction ends on August 22, 2014, so you've still got a few days to imagine yourself driving through the mountains of Vermont, with the leaves in full fall color and your hair blowing in the wind.
Of course, you'll want to check if this is one of the 235 3-Wheelers sent to the U.S. that's been recalled due to brake issues. See the NHTSA bulletin here.