Lamborghini Countach Fiero Kit Car on eBay
countach | ebay | fiero | kit car | lamborghini | pontiac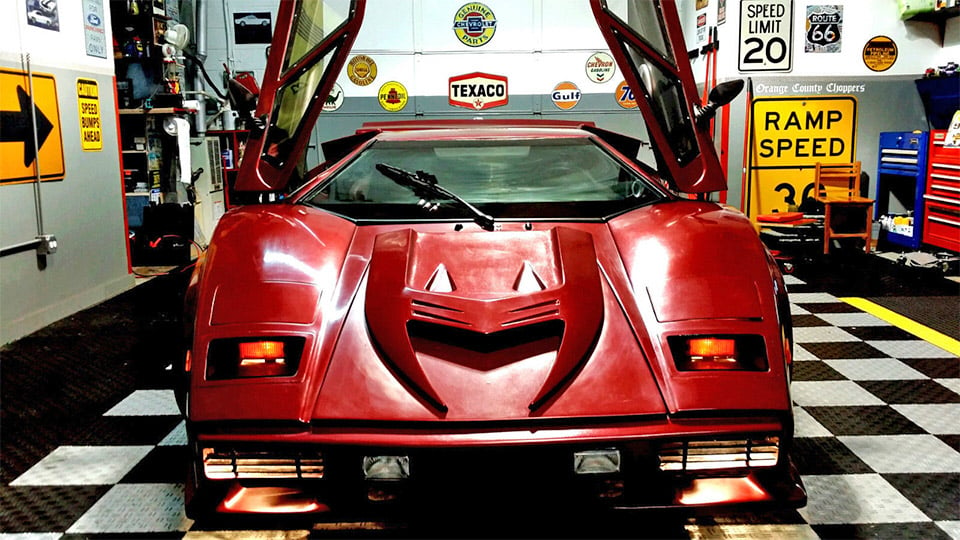 Pretty much every car enthusiast has at one time or another wanted to own one of the 1970s and 1980s' most iconic and outrageous supercars, the Lamborghini Countach. But the highly collectible cars can be very expensive to acquire. But what about a Countach replica built on top of a 1985 Pontiac Fiero? It may not perform like the original Lambo, have the same sound going down the street, or have quite the same panache, but you can get into this kit car for under $20,000.
According to the seller, this replica's six-cylinder engine runs great and the car drives great. With just under 26,000 miles on the odometer, it should have plenty of miles left in it if it was well cared for. And it's guaranteed to turn heads on the streets. The seller also tells us that this was not a kit car that was assembled in a garage by a shade tree mechanic, but was instead professionally built and "done the right way."
It's not in perfect condition, with some defects in the two-year-old candy apple red paint and the foglights currently not connected, but the car is ready to go and has never seen rain or snow. And, with a Buy It Now price of just $17,500(USD), you could be driving this car tomorrow.