BMW's Gorgeous Solar EV Charging Station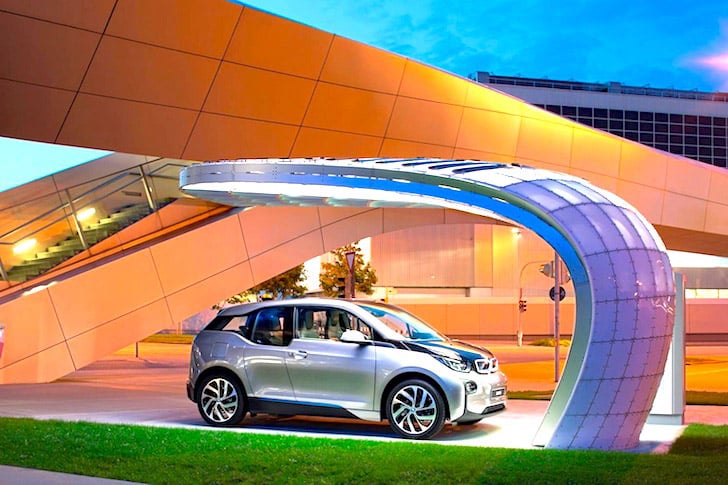 BMW has recently introduced two electric cars, both of which are great cars in their own right: the smaller and more practical pure electric BMW i3 and the performance-oriented, plug-in hybrid BMW i8. To complement these two new cars, BMW has unveiled a conceptual solar-powered charging station, the Point.One S.
The design was created by the German design firm EIGHT and features a large, swept-back canopy that resembles a bird wing and is covered with solar panels to recharge the station while the sun shines. The station includes LED-based lighting to indicate whether it's currently in use and a touch screen interface to guide and entertain users while the car is being charged. When the station isn't charging a car, excess power is fed back into the electric grid. The first of the Point.One S charging stations was constructed in front of the BMW Welt facility in Munich.