ABT Sportsline Boosts VW Golf R to 400 HP
abt sportsline | volkswagen | August 27, 2014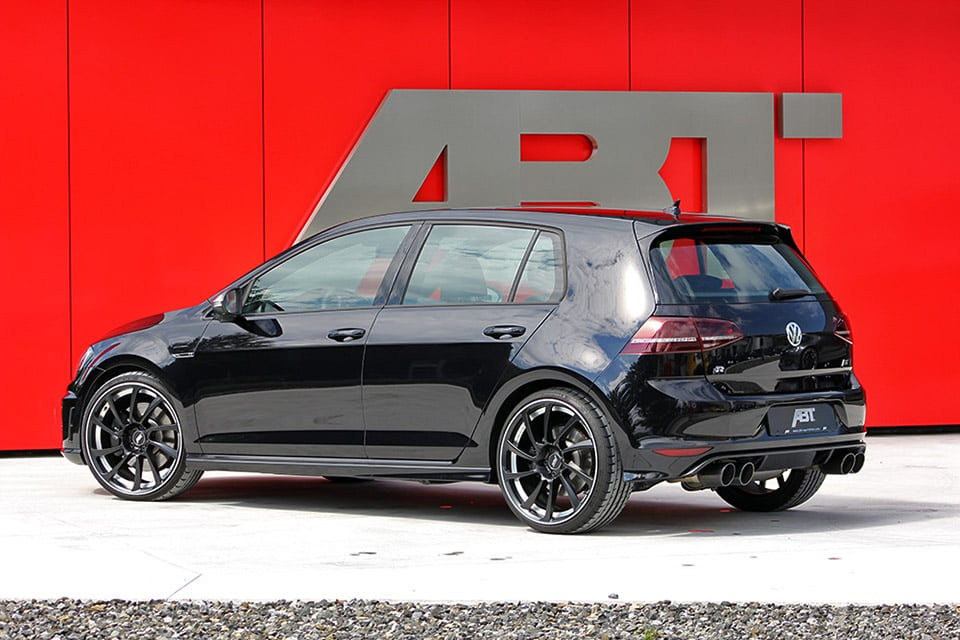 The aftermarket tuning specialists at ABT Sportsline focused again on the Volkswagen Golf hatchback and have boosted its performance numbers even further than on their previous Golf VII GTI Dark Edition. The new ABT Golf VII R pushes out a total of 400 horsepower, besting ABT's previous efforts with the Golf by an additional 30hp.
With the Golf's all-wheel-drive system, this car should have no problem putting all that power to use. This time, not only did they optimize the ABT Engine Control software but the team also installed a sport-type catalytic converter.
The ABT Golf VII R for Pros also comes with some impressive mods to the car's road presence, like a painted ABT front grille and headlight covers, aggressive new side skirts, and ABT's own adjustable height suspension. The hot hatch is also fitted with a quad exhaust system, which comes with a pre-silencer and axle back exhaust and makes for a good uprating and sound, and a number of custom wheel packages to finish it off.