Goldfinger Aston Martin DB5 Scale Replica Auction
aston martin | james bond | September 17, 2014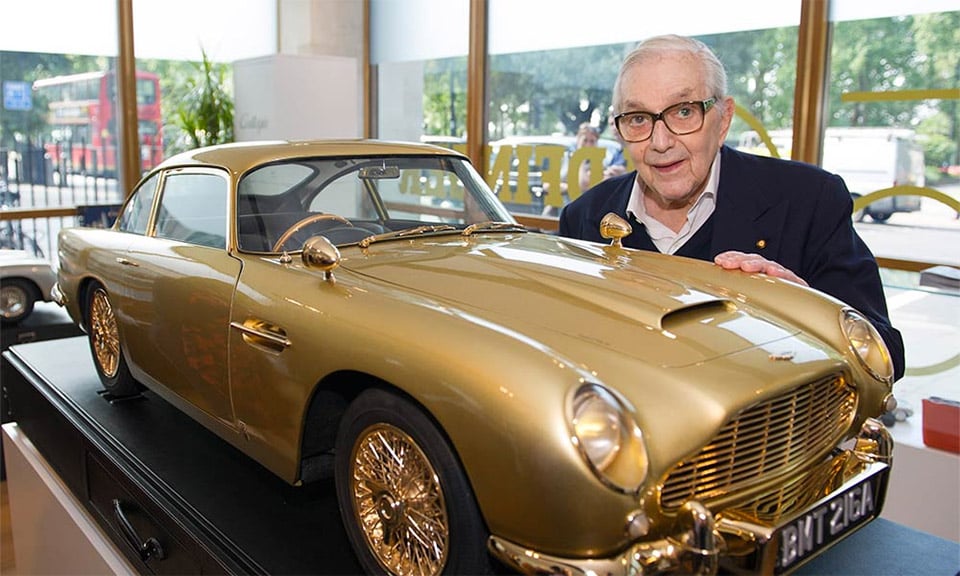 The Aston Martin DB5 is one of the most iconic cars ever made, in large part due to its appearance in the James Bond movies. Now, you can own a DB5 identical to the one that Sean Connery drove 50 years ago in Goldfinger – with one major exception – it's just 1/3rd of the size of the actual car.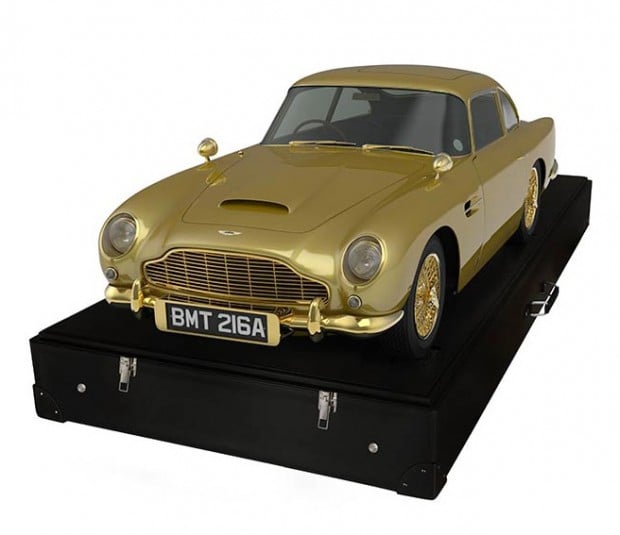 This intricate 1/3rd scale model was commissioned by EON productions and built by PropShop using scans of a full-size DB5. The model and offers touches ranging from precisely detailed interior, to a deployable shield, machine guns, a removable roof section for ejecting one's passenger, and my favorite feature – rotating license plates. Best of all, these gimmicks can all be controlled using a custom built remote control. Oh, and the whole thing has been plated in 24-karat gold, and signed by James Bond production designer Ken Adam.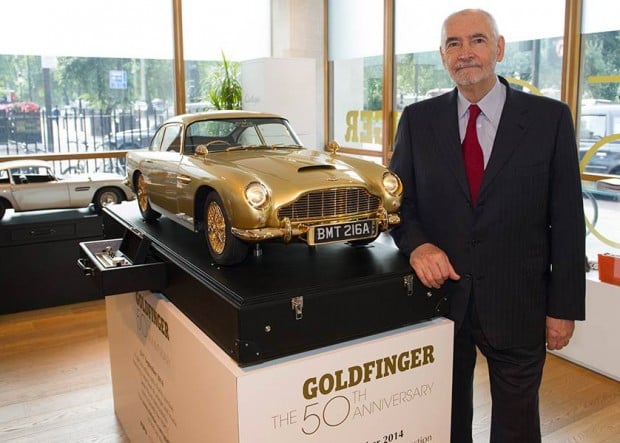 Proceeds from the sale will benefit the UK's National Society for the Prevention of Cruelty to Children (NSPCC). The car hit the auction block at Christie's today (9/17/2014), and bids are currently up to a whopping £45,000 (~$73,000 USD) with just 30 minutes left to the auction.