Local Motors Chooses Sports Car Design Winners
local motors | September 30, 2014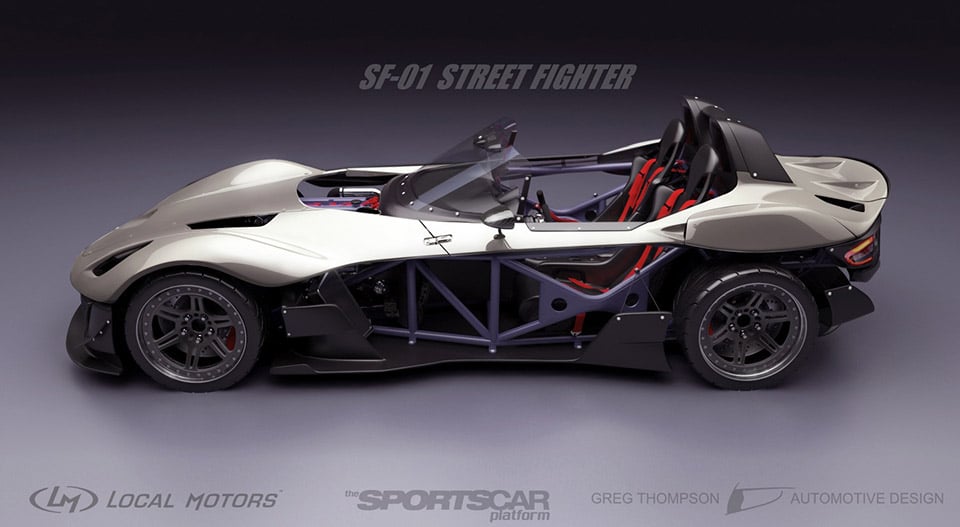 Local Motors, a company that not only builds the off-road Rally Fighter but also printed a car using a giant 3D printer just unveiled the three winners of its challenge to help the company design its next vehicle, a a high-performance, street-legal track car. The open design contest was to enlist the help of sports coupe and racing fans in the design of Local Motors' new sports car platform.
The winning entry via jury selection was the SF-01 Street Fighter. The SF-01 combines the best in light weight performance with the practical needs required to use the vehicle as a sparse and enjoyable commuter.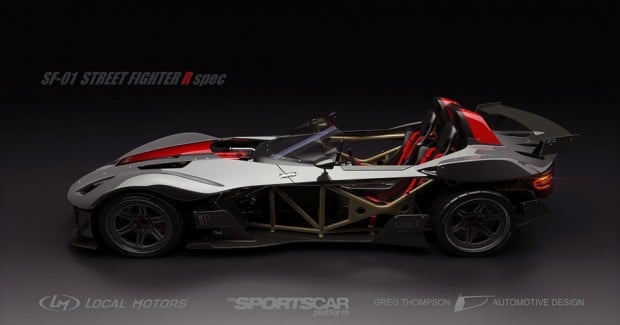 Second Place and community top pick was the LM Track Fighter.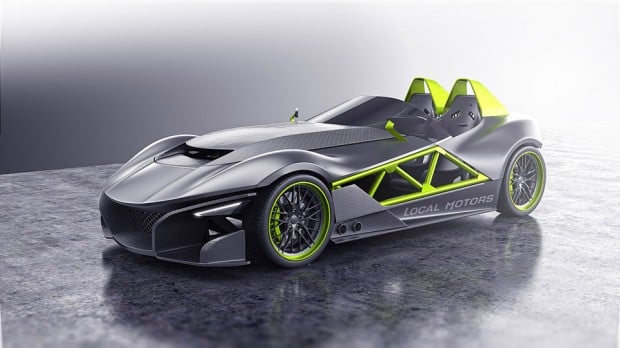 And Third Place via community vote was awarded to The Spun.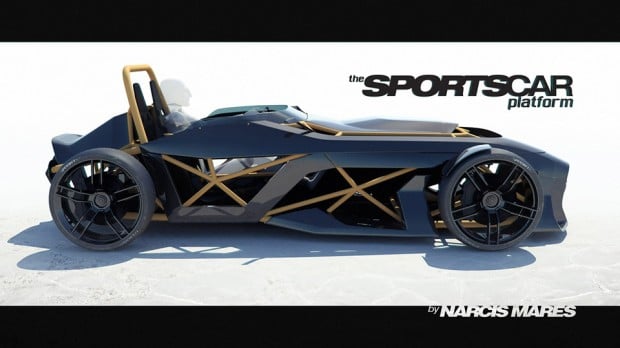 Local Motors will next move into deeper research and development of the new sports car platform to transform the SF-01 into a vehicle ready for the road and the track. Congratulations to all the winners and we can't wait to see the result on the road.