Lamborghini Gallardo Looks Like a Cel-Shaded Cartoon
October 8, 2014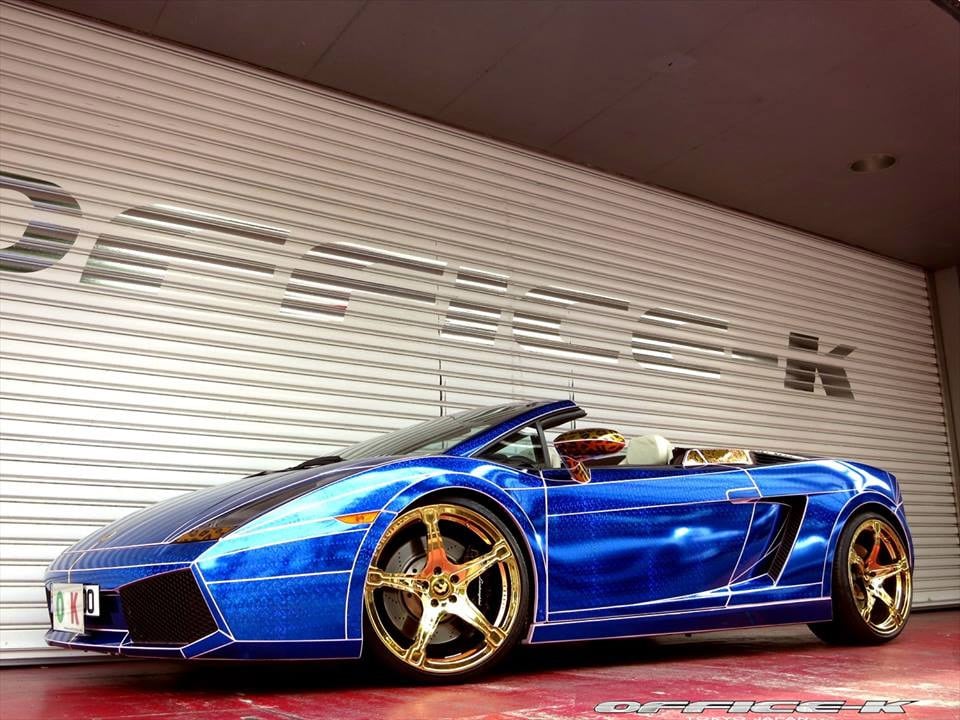 The guys at Japanese tuning shop Office-K have produced some visually spectacular cars over the years, and this Lambo doesn't disappoint.
Dubbed the "Morohoshi's Special", this Lamborghini Gallardo Spyder has been tricked out with an awesome metallic blue wrap which makes it look like the cel-shading effect seen in some cartoons and video games. I think the shiny gold Forgiato wheels and mirrors are just on the edge of good taste, but the leopard accents are just plain unnecessary – especially on the engine louvers.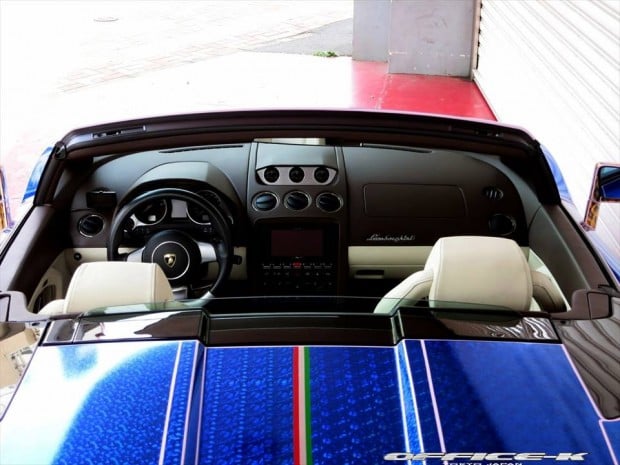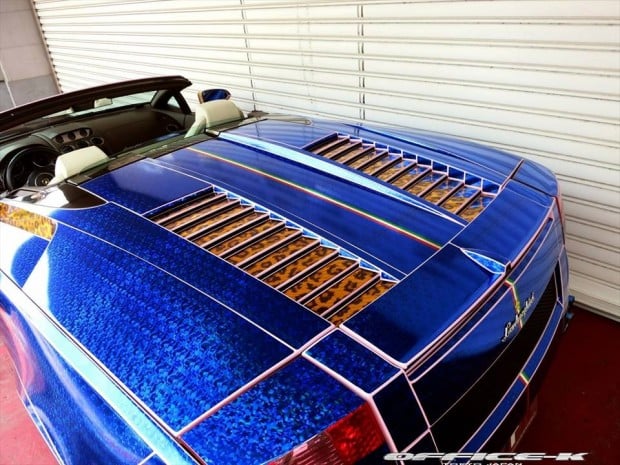 Still, it's a Gallardo Spyder, so it's not like I should be complaining.