Rare 1954 Edwards America Coupe Hits eBay
auctions | ebay | edwards | October 24, 2014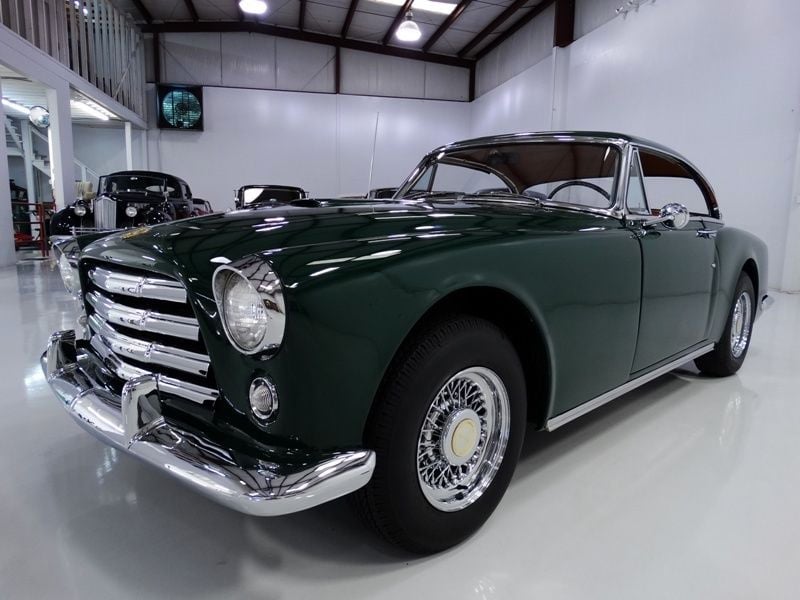 San Francisco businessman Sterling Edwards created the Edwards America as an American sports car that could compete head-to-head with the best of the European coupes of the day. It was built in both a soft-top convertible model as well as a hard-top coupe, and only five of the vehicles were ever built, including the prototype.
This one is the second Edwards America ever built and has just been listed on eBay with an opening bid of $147,770 USD and a Buy It Now price of $149,900. It seems it's been housed at the Peterson Automotive Museum for years and has gone through a recent frame-on restoration. The odometer shows just 497 miles since it first rolled off the assembly line (if one builds an assembly line to make five cars) in 1954.
It looks to be in great condition, and the hand-stitched leather and wood interior is beautiful. Under the hood sits the original Lincoln 317-cubic-inch V8, which puts out an impressive (for its day) 205 hp and also looks to be in great condition. The car originally sold for just $8,000 when Edwards sold it, but seems to have appreciated greatly since then. This one has been available for some time, with the Peterson Automotive Museum beginning to sell of a portion of its collection in late 2013 to fund its new focus.