Bentley Grand Convertible Concept
bentley | November 19, 2014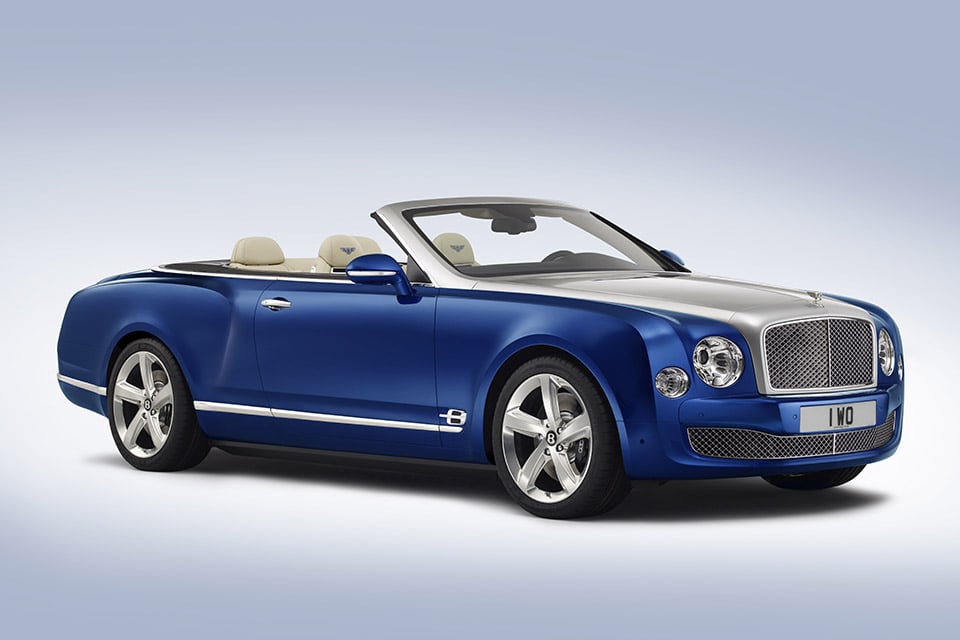 Bentley will be officially unveiling the Bentley Grand Convertible concept at this week's 2014 Los Angeles Auto Show, but has seen fit to share a few images of the four-seater convertible before then to whet our appetites. Shown in a luscious Sequin Blue with a contrasting silver "liquid metal" finish on the hood and windshield frame, this Bentley will surely draw a lot of attention at the show. The blue color was inspired by a Bentley customer's sequined gown; as a matter of fact, the color was created using just a single sequin from the gown as inspiration.
Under the hood, the Grand Convertible hides Bentley's 6.75-liter twin-turbo V8 engine (same as seen in the Mulsanne), which produces 530 horsepower and 811 lb-ft. of torque. At the back, the tonneau is finished in an incredible wood finish with book-matched, mirror-finished and dark-stained Burr Walnut – the largest piece of veneer ever applied to a Bentley. The interior is, of course, hand made by Bentley's craftsmen and uses 14 naturally-tanned leather hides that are finished with progressive-diamond quilting pattern that matches the shape of the seats and doors.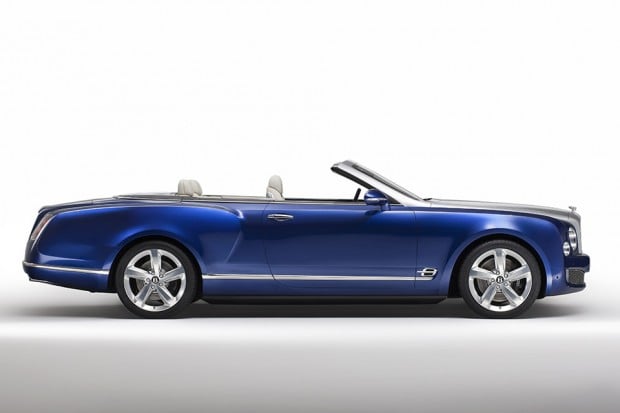 After a brief visit in Los Angeles, the car will be sent on to Miami where it will appear in Art Basel, an international art show featuring modern and contemporary work.