The Rocket: Galpin Auto Sports' Custom Mustang
ford | la auto show | mustang | November 21, 2014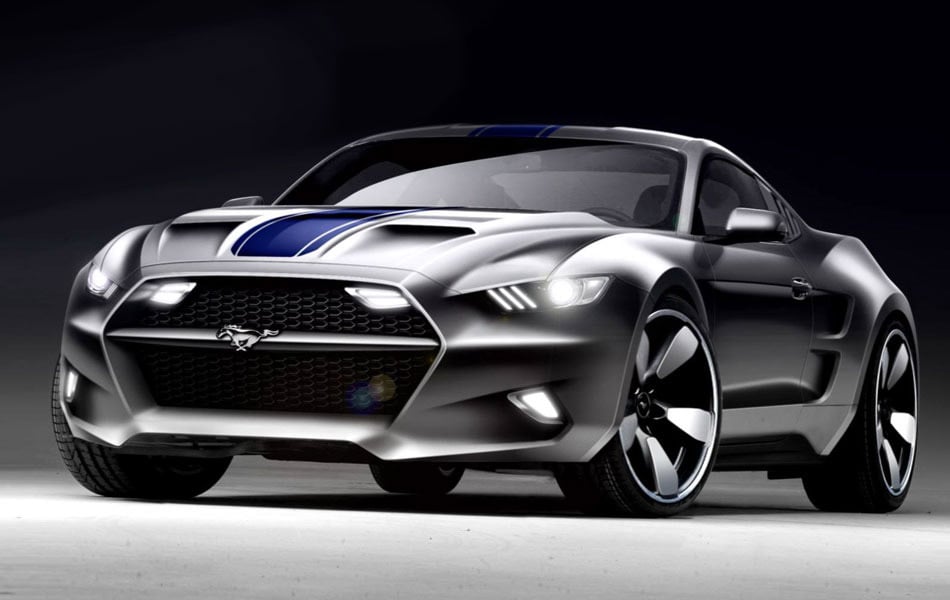 Galpin Auto Sports showed up at the 2014 Los Angeles Auto Show with a car they promised to be the ultimate American muscle car and it seems they've delivered as promised. Designed and built with the help of Henrik Fisker, designer of the Fisker Karma, and Metalcrafters, Inc., the supercharged muscle car dubbed "The Rocket" looks pretty damn incredible.
With a supercharged V8 engine under the hood, the Rocket – which began life as a 2015 Ford Mustang GT fastback – has 725 horsepower at the ready and will surely fly down the road. Its handmade carbon-fiber body was made by the guys at Metalcrafters to keep the lines clean, the weight down, and the speed up. The exterior is highlighted by a custom Silver "Éminence Grise" color, which works nicely with the black carbon fiber grille, matching rear diffuser, and integrated rear spoiler.
As far as mechanics go, the Rocket is fitted with 21-inch ADV.1 wheels with Pirelli tires, 15-inch Brembo Gran Turismo brakes, and a fully adjustable suspension both front and rear. This is one of a limited number that will be built. If you have enough interest, you can contact Galpin Ford to inquire about purchasing a Rocket for yourself, although it's sure to cost you a pretty penny.