2015 RS 5 Coupe Sport Edition from Audi Exclusive
audi | December 20, 2014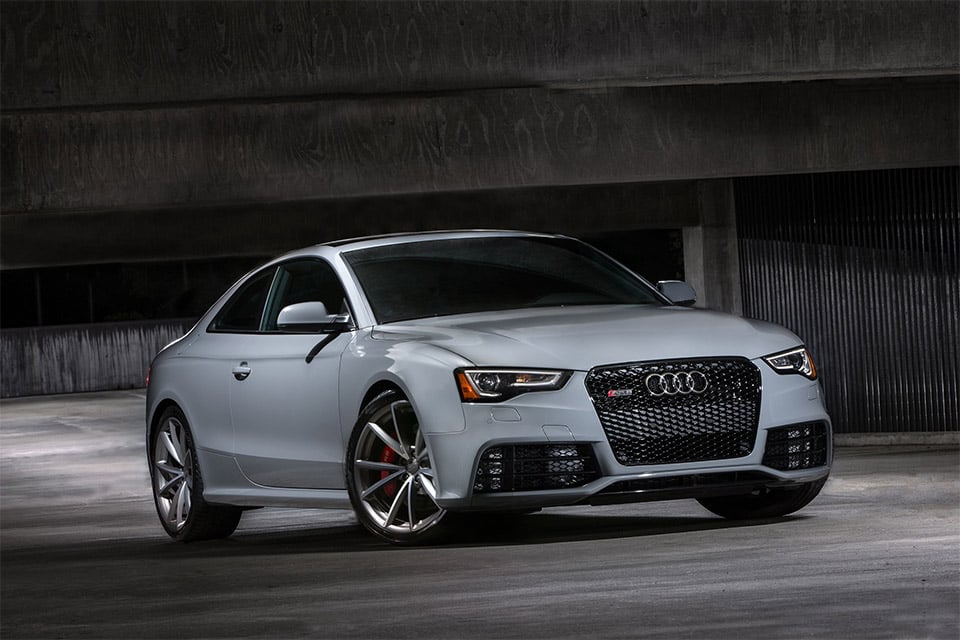 Audi Exclusive is the German automaker's custom shop, and they seem to like playing with Audi's factory offerings and introducing some incredible bespoke versions of the production vehicles even without specific orders from customers. In this case, the team took their hand to the 2015 Audi RS5 coupe. The result is the Coupe Sport edition, finished in either Daytona Gray or the lighter Nardo Gray (seen here) or in any of Audi Exclusive's custom colors.
Inside, the Coupe Sport comes with RS embossed sport seats, offered in Black and Crimson Red with Crimson Red contrast stitching featured on the armrests. The leather-wrapped steering wheel and black shifter boot also have red contrast stitching, and the Crimson Red also makes an appearance in the door panels, where it is contrasted with body-color inlays.
The team left the drivetrain untouched, which means you still get the 4.2-liter naturally aspirated V8 engine with 450 horsepower and 317 lb-ft of torque. It's also fitted with the 7-speed dual-clutch transmission and Audi's sport-tuned suspension. Just 75 of the cars will be built, with an MSRP starting at $87,575 (USD).