Mazda LM55 Vision Gran Turismo
gran turismo | mazda | video games | December 25, 2014
---
Mazda is the latest automaker to design an awesome virtual race car for Gran Turismo 6. The LM55 Vision Gran Turismo is their gift to gaming fans, and it looks pretty amazing. The futuristic car is designed as a view into what a future Le Mans racer might look like, blending elements from Mazda's trademark "Kodo" design philosophy with the performance and aerodynamics required to make a race-winning sports car.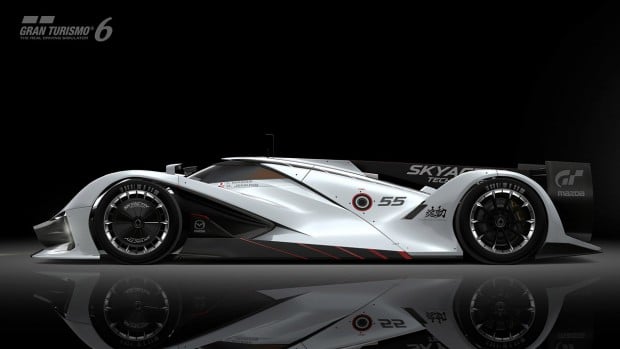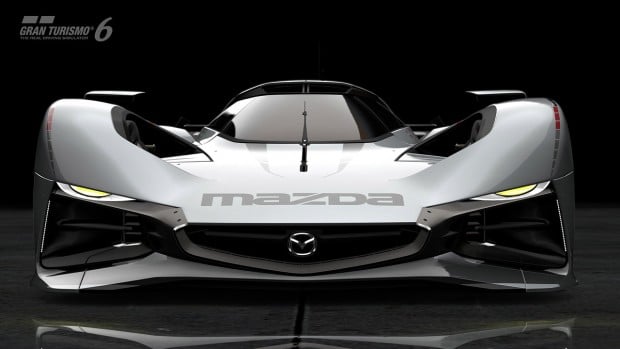 The racer has an extremely low center of gravity, with its cockpit pushed far forwards, and a long, sweeping rear with a huge, but beautifully-integrated wing that barely protrudes above the rear fenders.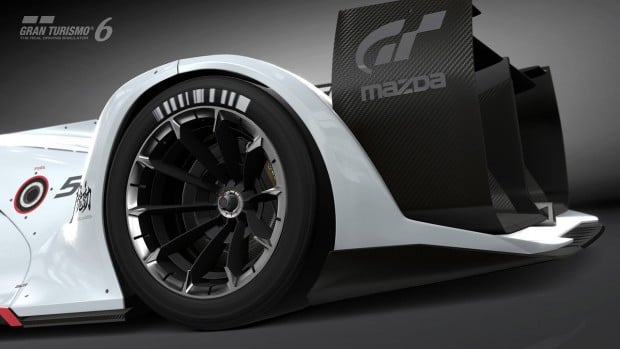 Naturally, the car would be made from lightweight carbon fiber components, and feature a powerful drivetrain to help keep it ahead of the pack. Fortunately, since the car doesn't actually exist, Mazda doesn't have to be bothered with things like providing actual specs, or figuring out how to fit a driver inside of it for that matter.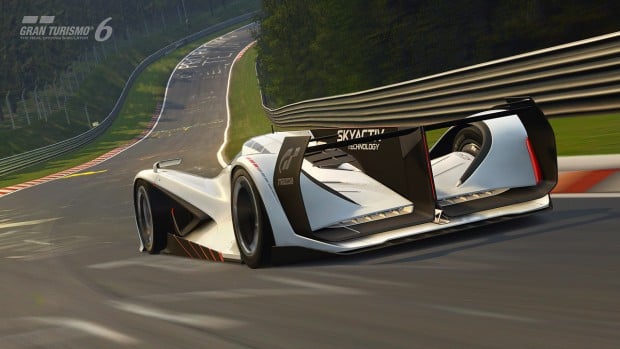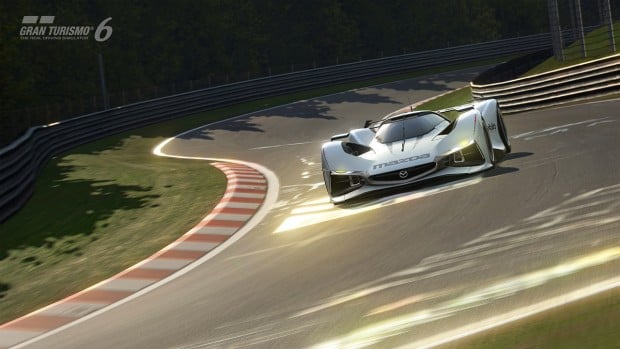 Watch the video below to learn about the inspiration behind this impressive, if non-existent car. Be sure to turn on subtitles.