Detroit Electric SP:01 Production Design Finalized
detroit electric | January 12, 2015
The Detroit Electric SP:01 is an all-electric sports car that's designed to pick up where Tesla's now discontinued Roadster left off. About a year ago, we saw preliminary images of the SP:01, and now the final production design has been finalized.
The rear of the production SP:01 has seen refinements since its earlier incarnations, with a rear that is now done in a fastback style instead of a flat rear window. In addition, there's a small tail wing and underbody diffuser to help with aerodynamics.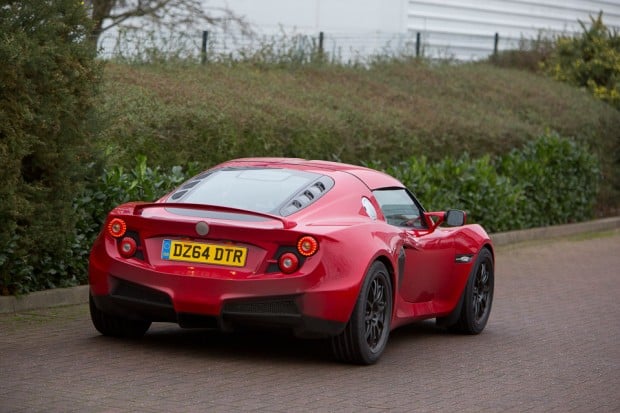 The SP:01 will offer a 285 horsepower, 210 kW electric motor, capable of launching the 2-seater to 60mph in just 3.7 seconds. Top speed is 155mph, which might not put it in supercar territory, but it's more than enough for most purposes.
Inside, the car offers a minimal, driver-centric design, highlighted by an 8.4-inch Android-powered touchscreen that operates in portrait mode – much like the larger display in the Tesla Model S. Buyers can order up their sport seats in a variety of trims including leather and Alcantara.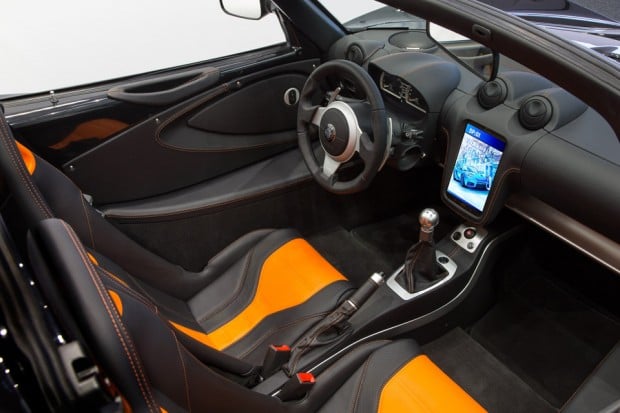 Detroit Electric says the car has already started its road testing phase, and the car will now be going into production in early 2015.