Czinger 21C Hypercar Runs the Quarter-mile in 8.1 Seconds
czinger | Czinger 21C | hybrids | hypercars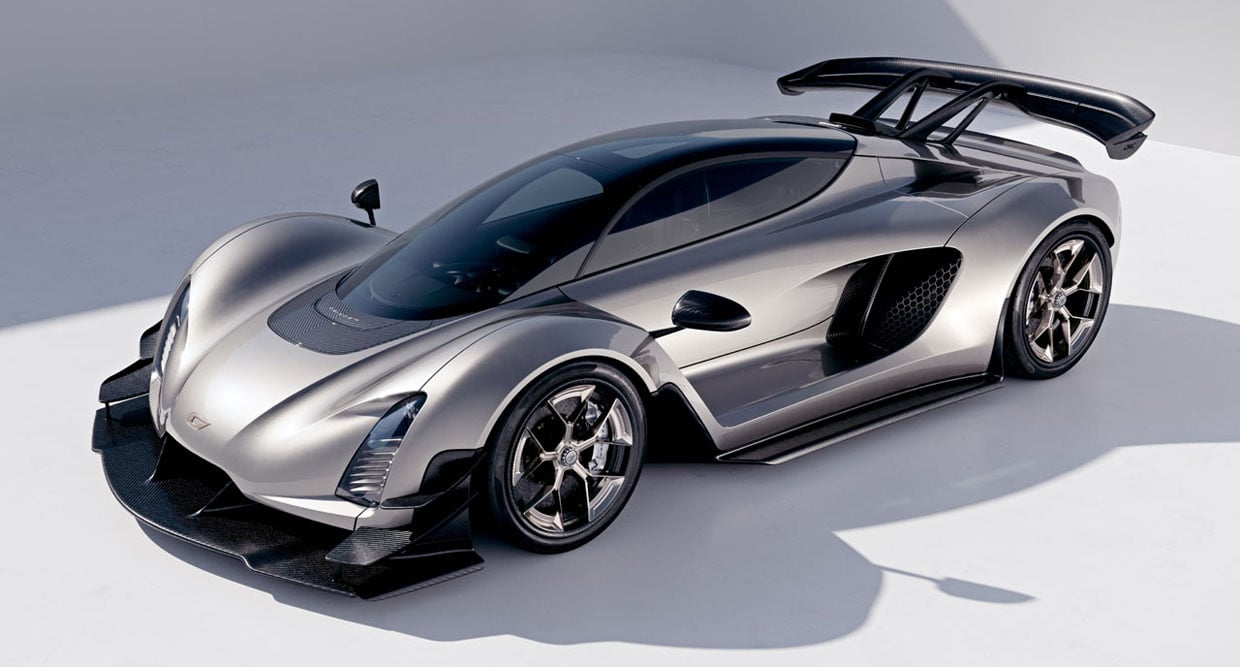 We've talked about the Czinger 21C before. Now the company behind the hypercar has revealed the specifications for the production vehicle. The numbers are insane with an in-house developed 2.88-liter flat crank twin-turbo V8 placed in the middle of the car. That incredible internal combustion engine spins to 11,000 RPM, working in concert with two high output electric motors, each powering a front wheel.
The total combined power output is 1250 horsepower with a 100 horsepower upgrade available if that's not enough for you. The massive power output combined with a dry weight of under 1240 kilograms (~2733 pounds) gives the car a 1:1 power-to-weight ratio.
Shifted by a sequential seven-speed automated manual transmission, Czinger 21C is aiming for a top speed of 281 mph and a quarter-mile time of 8.1 seconds. The car is expected to reach 62 mph in 1.9 seconds, making it one of the fastest vehicles on the planet. The car was designed in Los Angeles, and only 80 units will be produced.
Another interesting tidbit about the car is that its V8 engine is designed to use a range of fuels, including carbon-recycled methanol and other E-fuels allowing it to be run as a zero-emission vehicle. There is no indication of pricing for the 21C, but you can expect it to be incredibly expensive.