1966 Ford F-100 Turned into Epic Baja Racing Truck
ford | naias 2015 | January 16, 2015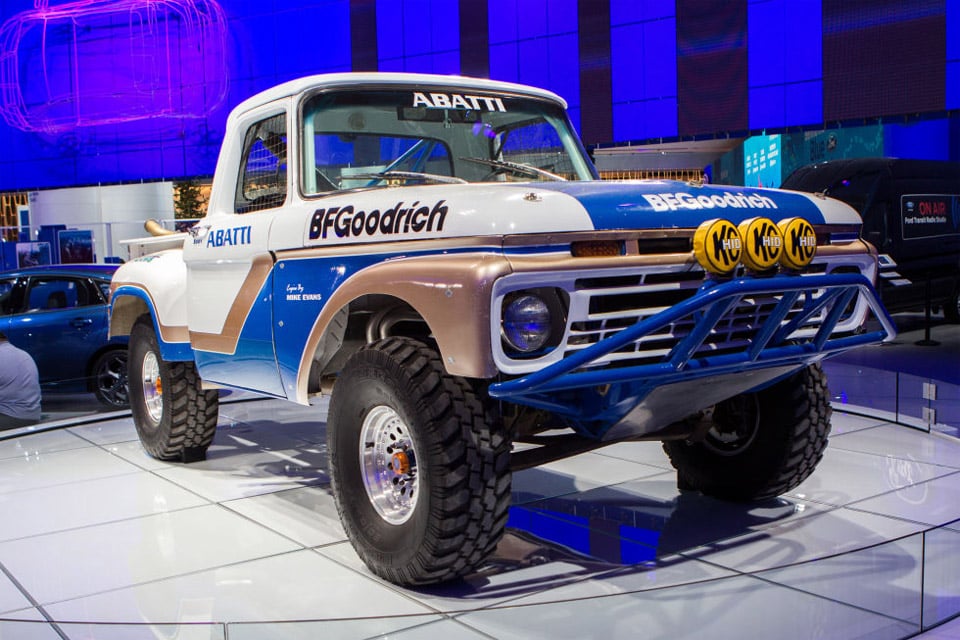 The truck you see here started out as your run-of-the-mill pickup that served duty on a farm for much of its life. It was then bought by some folks with something very different in mind. What you see is the result of a lot of work and one of the coolest trucks in any booth at the 2015 Detroit Auto Show.
The truck is dubbed the Hay Hauler and was decked out for Baja racing duty. It got new wheels, sexy paint, and off-road suspension. This truck was actually used too; it survived the Baja 1000. The truck was built and raced by Robby Gordon in 1987. The truck raced in Baja Class 8 for 2WD vehicles.
You can see in the close-ups that this isn't a show truck, it has actually been used. Look at the little cracks and chips left from the grueling race. I love sexy vehicles of any sort that actually get used.