Kia Sportspace Concept Unveiled Ahead of Geneva
2015 geneva motor show | concept | kia | station wagon | February 17, 2015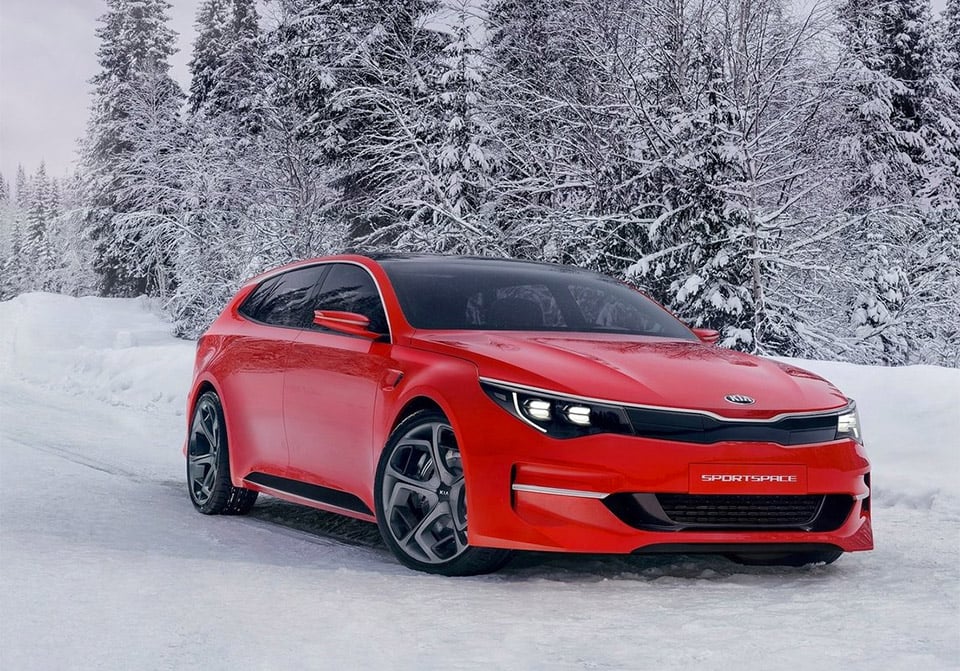 I admit that I have had a soft spot for wagons that have sporty style and pack some power for a long time. I loved the wagon version of the WRX and I want a wagon version of the Cadillac CTS-V something fierce. Kia has rolled out a new concept wagon ahead of the 2015 Geneva Motor Show and the car looks fantastic.
I really love the front end of the car, it has a very sporty look, and in a 3/4 view the car doesn't look as long as it actually is. The car is called the Kia Sportspace and it is a D-segment/mid-size wagon designed at the Kia European design center.
The interior of the concept is minimal and looks very good decked out in tons of carbon fiber. I hope Kia actually builds this car. I could see it doing well with buyers looking for something roomy, but sporty. There is no indication of if the car will be built.
(Some images via AutoBild.de)