Kia Reveals Prices for The 2022 EV6 Electric Crossover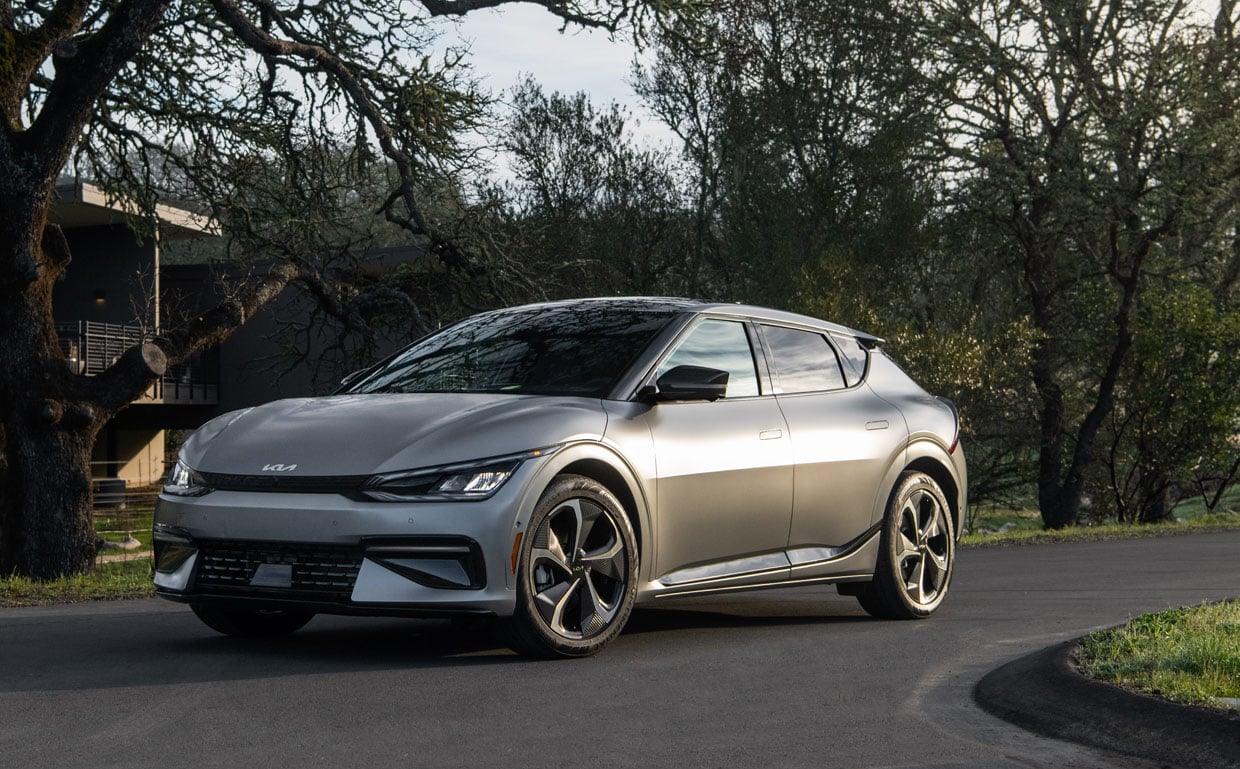 Kia previously revealed most details about the 2022 EV6, the Korean automaker's first battery-electric production vehicle. The sleek crossover will be sold in all 50 states and offered in three trim configurations, including Light, Wind, and GT-Line. The vehicle will come with two different battery pack sizes, including 58 kWh and 77.4 kWh. Kia has now revealed the last piece of the puzzle for the EV6 by revealing its pricing.
The entry-level version is the EV6 Light RWD, priced at $40,900. The mid-range version is the Wind RWD starting at $47,000. At the top of the RWD range is the GT-Line RWD at $51,200. Kia will also offer the EV6 in two configurations with dual motors providing e-AWD capability.
The entry-level e-AWD Wind Dual Motor is priced at $50,900, while the top-of-the-line GT-Line Dual Motor is priced at $55,900. None of the prices include the $1,215 destination charge. All versions of the EV6 are eligible for the $7,500 federal tax credit here in the U.S. So, without any options, the cheapest EV6 after the tax credit is figured in would be the 58 kWh Light RWD priced at $33,400. The Wind with the larger 77.4 kWh battery would cost $39,500 after the tax credit.
The Light version of the car produces just 167 horsepower and can drive 232 miles per charge. The other two RWD versions make 225 horsepower and can go 310 miles per charge. Both e-AWD EV6s offer 320 horsepower and can drive up to 274 miles per charge.