Audi's All-New R8 Gets Official, Trims Weight
audi | audi r8 | February 26, 2015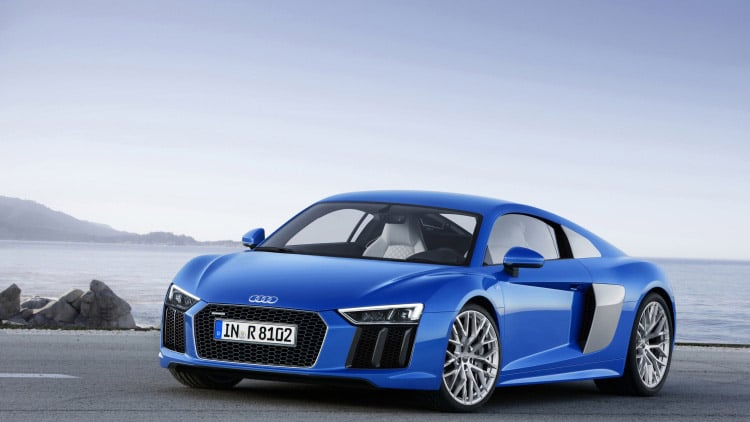 Audi is set to debut its all-new R8 sport car at the 2015 Geneva Motor Show. Ahead of the official Geneva debut, Audi has gone official with images and details of the car. It looks much like previous iterations of the R8, which were always attractive cars.
One of the big things with the all-new R8 is that the car uses more aluminum making it lighter than previous versions. The car's frame weighs 15% less than previous models and the car tips the scale at just 3,205 pounds in top spec. The car still gets a 5.2L V10 engine under the rear deck.
The base V10 puts out 540hp and 398 lb-ft. of torque. A version of the car with an upgraded V10 gets 610hp and 413 lb-ft. of torque. The base version reaches 62mph in 3.5 seconds and has a top speed of 201mph. The updated V10 needs 3.2 seconds to reach 62mph and has a 205 mph top speed. Both versions use a 7-speed dual-clutch paddle shift transmission. Audio also now includes a start-stop system to make the car pollute less and use less fuel, which is the last thing on the mind of anyone driving around in a mid-engined V10 sports car.