Tesla Lotus Easter Egg Found After a Year of Hiding
easter egg | lotus | model s | tesla | February 28, 2015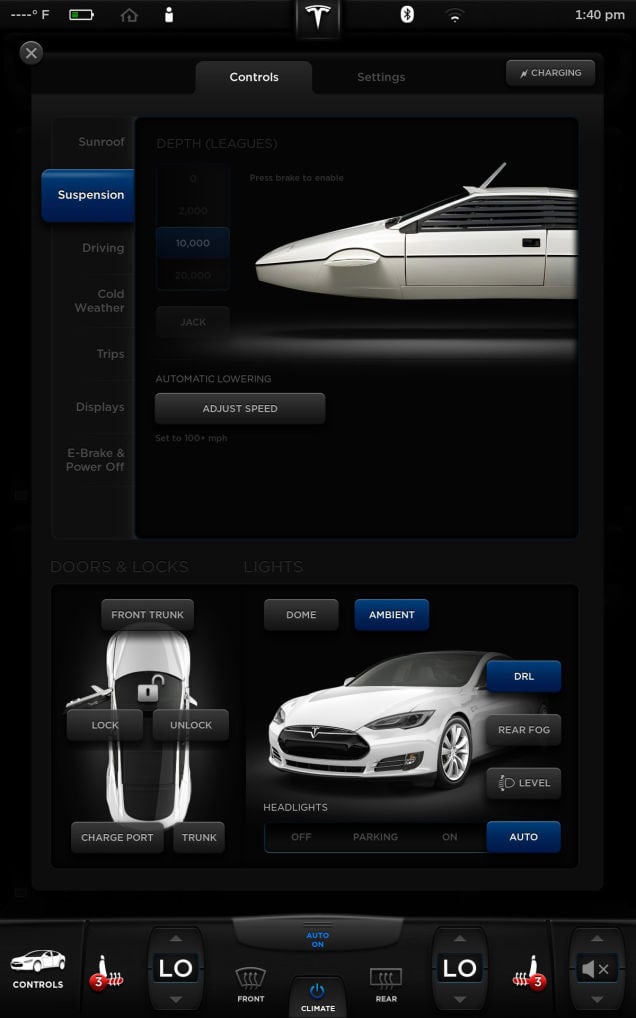 I am a huge James Bond fan and while my favorite Bond is definitely Daniel Craig, my all time favorite Bond movie is still The Spy Who Loved Me. Roger Moore was Bond to me during my youth and that movie where his Lotus Esprit turned into a submarine helped cement my love of cars.
You may not know it, but Tesla CEO Elon Musk dropped over $800,000 to buy the actual Lotus submarine prop used in film. He plans to make it into an actual submarine. Apparently, last year when Tesla issued software update 5.9, there was an Easter Egg hidden inside. That Easter egg has been discovered and it's an image of that Lotus submarine in place of the profile of the Model S on the car's big touchscreen display.
Tesla has officially acknowledged that the Easter egg is real, but won't say how you activate it. If you have a Model S, do us all a favor and let us know if you find it.