2016 Camaro to Be Meaner and More Modern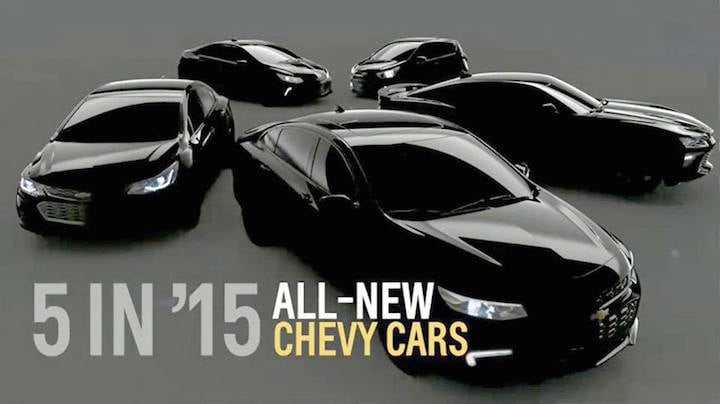 Take a look at this image. It's a silhouette of the five new Chevrolets that are going to drop in the coming year. Three of them look like sedans of various shapes and sizes, and one a tiny hatchback. This is Chevrolet after all. 30% of them will be sold to rental car fleets and the remainder will be sold to Midwestern baby-boomers. Some things never change. On the right, however, is the new Camaro.
Now we obviously can't see much, but we can see is a much sharper looking design. The new Camaro looks like it's going to be a lot less cartoonish than the current generation, better proportioned, sleeker, and a lot more dangerous looking. The sharp overhang on the front and the forward-curved spoiler add some serious attitude. I'm excited for this now.