Cadillac CTS-V in Dealers This Summer, Orders Open
cadillac | cts-V | April 30, 2015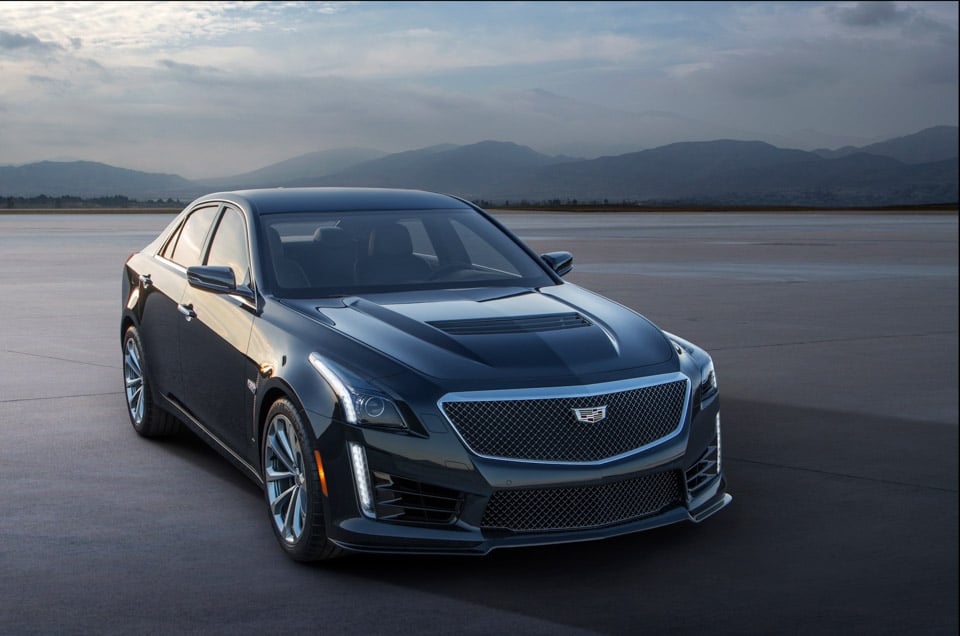 We already know much about the 2016 Cadillac CTS-V. This beast of a Caddy has a 6.2L supercharged V8 under the hood. We know that big, blown V8 produces 640hp and 630 lb-ft of torque. We ever know that despite its large 4-door size that it will hit 60mph from a standstill in 3.6 seconds.
The only things I am sad about is that I can't get the car with a manual and the wagon is no more. Cadillac has now announced that the 2016 CTS-V order banks are open, with deliveries starting this summer, and the starting price for the car.
All this four-door performance will set you back $84,990 including the destination charge. That is a lot of scratch, but considering the main competition is the BMW M5 and the Mercedes E63 AMG – and both start at over $90,000 – the CTS-V price looks pretty good. Here's hoping this CTS-V makes a good $30,000 used car in a few years.