VW Golf GTE Sport: The Hot Hatch of the Future
volkswagen | volkswagen gti | worthersee 2015 | May 15, 2015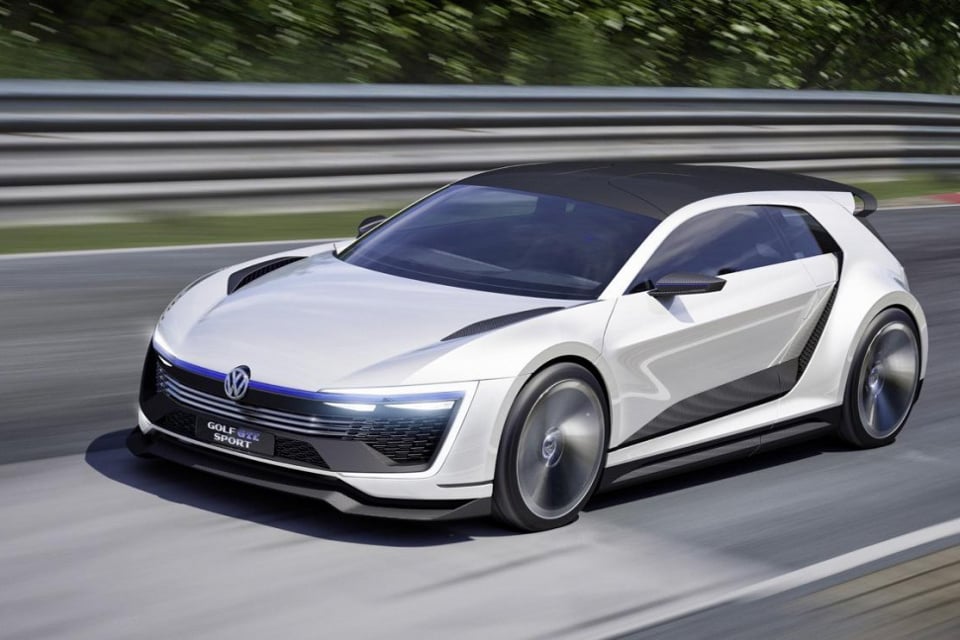 The Volkswagen Golf GTE Sport is one of the new concepts from VeeDub's annual Wörthersee festival, which is the celebration of all things GTI. In the past, there have been crazy things like W12 Golfs, and there's always something cool. One of the things, other than the 650 horspower engine, that made that car cool was the flying buttress C-pillars, and I'm happy to report that the GTE Sport has retained them.
The powertrain is, however, very different. The Polo WRC's 295 hp I4 and a 113 hp electric motor power the front wheels, and another electric motor pushing another 113 horses powers the rear wheels. That means this Golf is rocking a grand total of 521 horsepower and 500 lb-ft. of torque.
It's basically the practical, daily driver version of a Porsche 918 Spyder. The design is just as futuristic as the powertrain too, complete with much sleeker proportions, some razor sharp side intakes, crazy gullwing doors, and a cockpit that looks like it goes with a star-fighter of some sort. Sounds good to me.