Maserati Zagato Mostro Looks and Sounds Like a Monster
I am not the biggest fan of the current Maserati lineup. From the Ghibli to the Quattroporte, I think their lines all look a little bit awkward and flabby. Such is not the case with the recently unveiled 2015 Zagato Mostro.
Mostro in Italian means "monster" and that's pretty much what this beast looks like. You could describe it as a cross between Speed Racer's car, a Porsche 928 and the Batmobile, with an obnoxiously large wing affixed to the rear. The new model, which sports sleek gull wing doors and an all carbon fiber chassis, is based on Maserati's 1957 450s Coupe and it celebrates the company's 100th birthday. It's a very fitting tribute.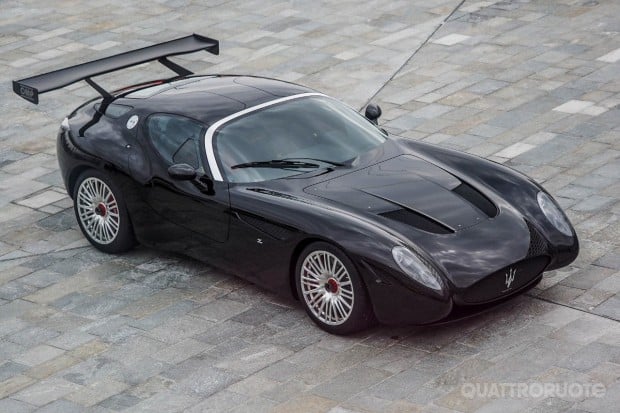 You won't be seeing many of them because it's a limited production model, but if you ever do get to gaze at one, your eyes might pop out. And then your ears might explode. The internet is abuzz with comments about how incredible the V8's engine note is. I would describe the noise as a death metal band turned up well past 11 or an F5 tornado. Even when it's idling it sounds like it might crack one of your ribs if you got too close. Guess it's a good thing not many people will ever get too close.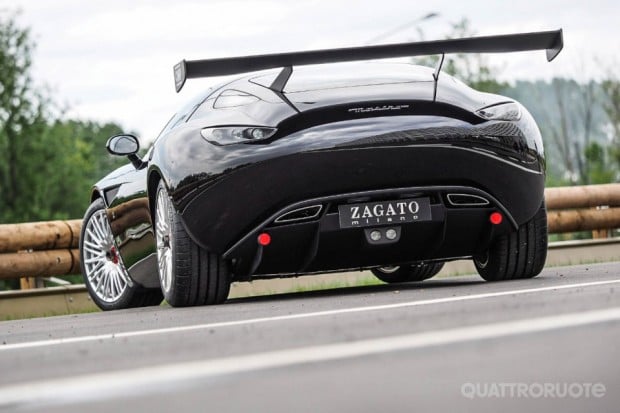 Check out many more photos of the Zagato Mostro over at Quattroruote.