Drive a Porsche at Atlanta's Porsche Experience Center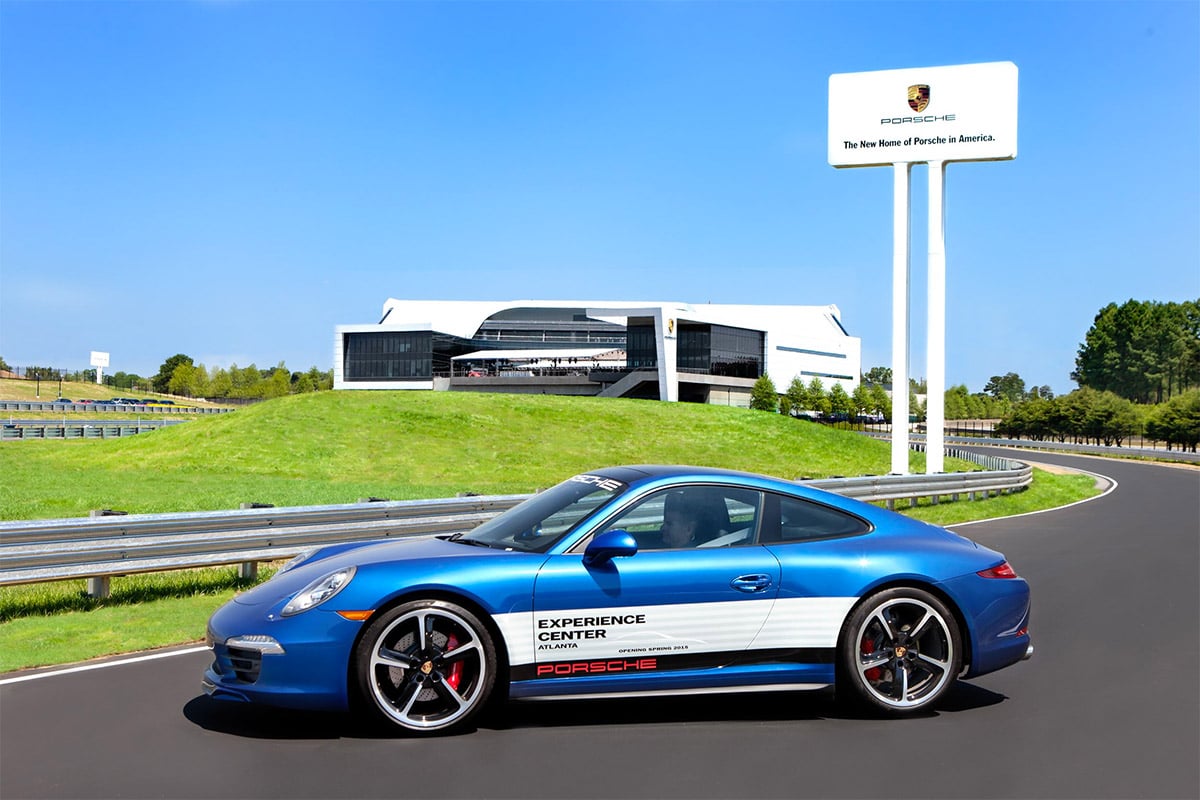 When I think of Porsche, Stuttgart comes to mind a lot faster than Atlanta. But that perception is going to change for a lot of people now that the iconic sports car maker has opened its elegant new U.S. HQ in Atlanta. And the crown jewel of the complex is a series of tracks and the ability to drive some awesome Porsche models on those tracks for some fairly reasonable prices.
At the facility, there are six different driving experiences. There's a long stretch of asphalt that's designed to test your lane-changing acumen and daily driving skills. There's a one-mile Handling Circuit Porsche says is meant to "mimic a winding country road." There's a "Low Friction Circle" where you can get your oversteer on, and a "Low-Friction Handling Circuit" featuring "polished concrete" where you can gauge your personal handling capabilities. There's even a "Kick Plate," which is watered down and programmed to move as you drive over it to check your abilities in bad-weahter driving conditions. Finally, there's an off-road area where you can hop in a Cayenne and go four-wheelin'.
And now to the part you really want to know – what can I drive, for how long and what's it going to cost? In short, you get a lot for not too much. All of the packages include driving along with a trained Porsche instructor, and the least expensive is $300 for 90 minutes in a Boxster. The most popular will probably be $400 for 90 minutes in the cockpit of a 911 Carrera S, but the ultimate experience costs $750 and allows you an hour and a half tooling around in both a 911 Turbo and a 911 GT3. So if you can't afford a Porsche, this amazing new facility at least lets you own one for an hour and a half.