Could This Be the 2016 Toyota Prius?
hybrid | rumors | toyota | toyota prius | July 8, 2015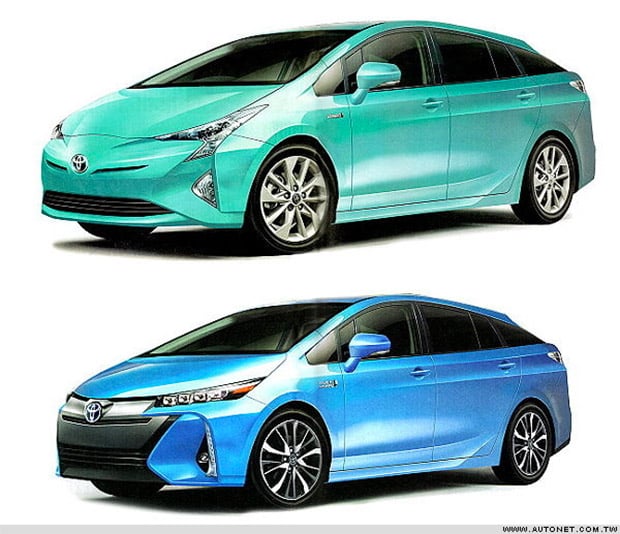 The Toyota Prius is a bonafide sales success that other manufacturers can only dream of. In spite of that fact, it has never been an attractive car. Designed more to cut the wind, as opposed to turning heads, it's pretty much been the equivalent of a lozenge on wheels… until now. A Taiwanese website, AutoNet, claims they have images and specs on the next gen Prius, and from what we can see, it's not too shabby.
The photos show more dramatic styling that includes bigger air intakes like the Toyota Mirai (only far better looking), quad beam headlamps, a more sweeping roofline, boomerang taillights and twin character lines that run along the body. Though I will stop short of saying it looks stunning, the new design direction is clearly a welcomed improvement. It also helps that the wheels no longer look like they're the size of cookies. AutoNet also states that the next gen Prius will have lithium-ion batteries instead of the older nickel-metal-hydride batteries, while the plug-in version will get a larger lithium-ion pack for 30 miles of electric-only driving range.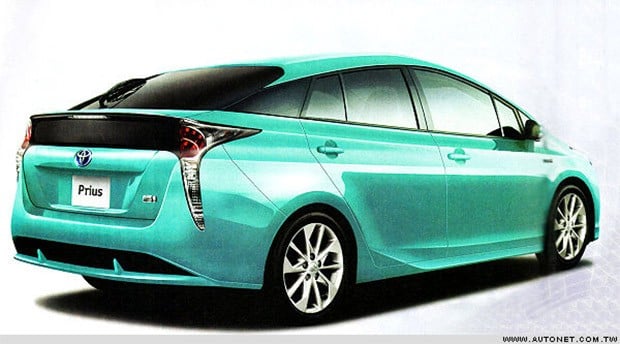 If AutoNet is correct, then the new Prius will get a 90 hp electric motor, a 1.8-liter 4-cylinder good for 105 hp and a Continuously Variable Transmission, with a total output of 14o to 150 hp, a bump of 10-15 hp from the previous car. The car will also be slightly larger than the outgoing one and 200 pounds lighter. As far as driving excitement is concerned, there appears to be no change, so keep your expectations appropriately low. At least you'll look good going slowly in the left lane.