Ford Files Patent App for Luminescent Car Trim
ford | patent | technology | July 14, 2015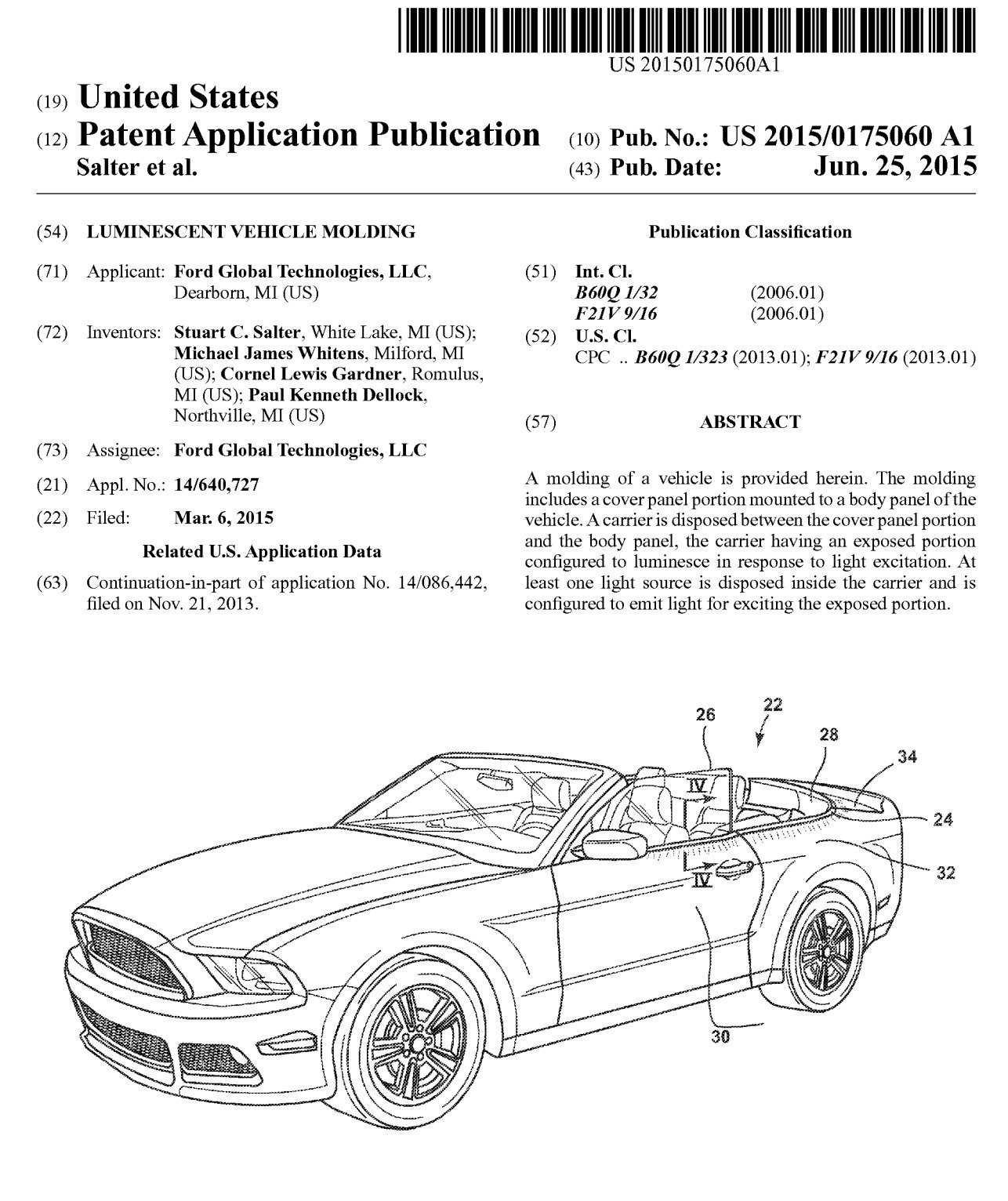 Car companies are always out for new tech that will make their vehicles safer and if that tech makes the car cooler at the same time, all the better. A new patent application from Ford has surfaced that shows the company is looking at future vehicles that have photoluminescent trim.
The patent outlines a way to make the glowing trim happen for large parts of the body panels with minimum electronics or energy usage by using LEDs to make the luminescent molding glow.
I can see this being horrible in some aspects with glowing door ding strips and such. However, I have to wonder if this might lead to a new generation of vehicles with stoplights and turn signals that don't need lenses like we have today. What if the body panels themselves could glow when you hit the brakes? That might be very cool indeed.