Fiat Chrysler Builds Extreme Weather Dyno Room
chrysler | fiat | technology | August 8, 2015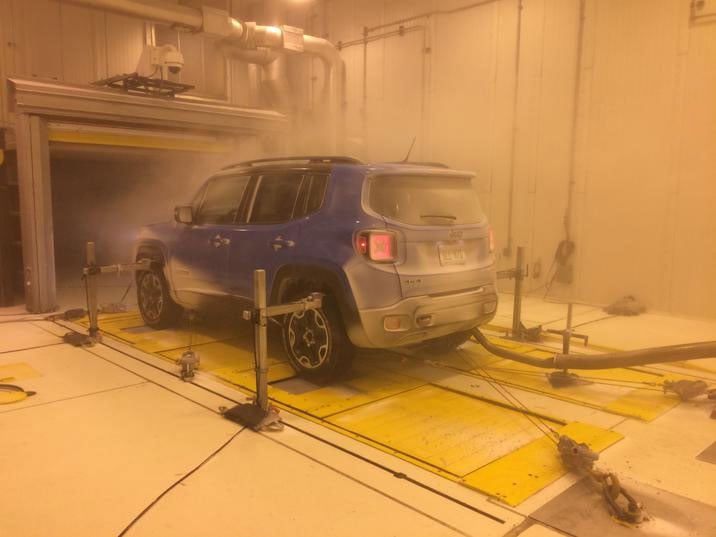 A dynamometer (or dyno) is a tool used by car tuners and automakers to test vehicles and see exactly how much power they can make among other things. FCA (Fiat Chrysler Automobiles) has announced that it has spent $2.5 million to build a new 4×4 dyno for rain and snow testing at the Chrysler Technology Center in Auburn Hills, Michigan.
The new dyno is housed in a cell that can create temperatures as low as -40ºF and as high as 130ºF. The idea is to allow the testing of its vehicles in extreme conditions. The test cell can also create winds over 100 mph.
These capabilities allow the dyno cell to be used to create blizzard conditions so engineers can see how vehicles react to these conditions and how they perform with snow clogged intakes. The front dyno can withstand up to 350 hp with the rear able to support up to 650 hp – not quite enough for that rumored Hellcat Grand Cherokee.