Galpin-Fisker Rocket Speedster Packs 725hp
fisker | ford | mustang | August 19, 2015
---
At this past weekend's Pebble Beach Concours d'Elegance, exotic and rare cars abounded, and right in the middle of all those cars was a customized Ford Mustang. But this is no ordinary 'stang. This is the Galpin-Fisker Rocket Speedster that – an open-top pony car that gets its power from a supercharged 5.0L V8 making 725hp.
It started life as a convertible 2015 Mustang GT. The big feature of the car is a custom carbon fiber rear tonneau cover that turns it into a 2-seat roadster. The cover hides the back seats. The car was designed by Henrik Fisker, the same guy who designed the Aston Martin DB9, the BMW Z8, and the Fisker Karma.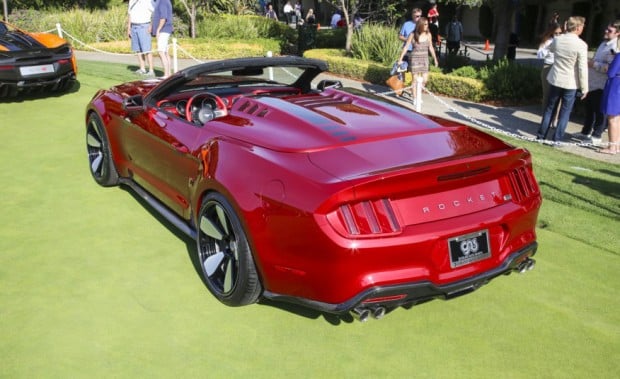 The hood of the car is also made from carbon fiber to help reduce weight. Fisker also gave the car 15-inch Brembo brakes, custom 21-inch wheels, and a custom interior. It looks pretty cool, but maroon over a red interior is my least favorite color combination ever.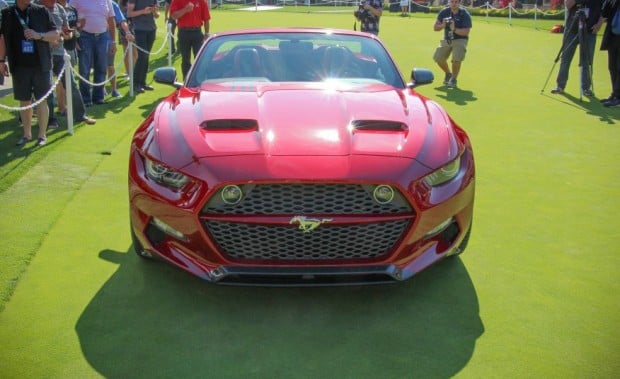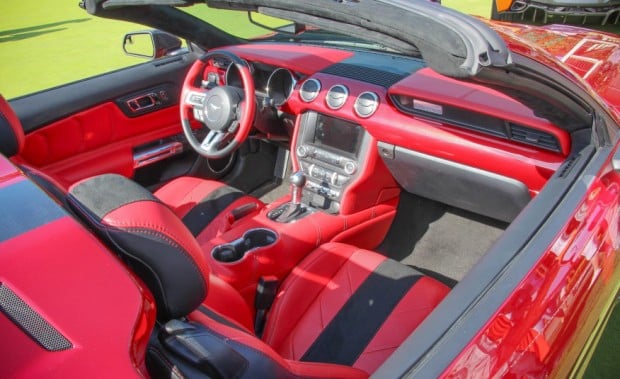 The Speedster starts at $109,100(USD), so you could buy a nice Porsche for the same price.