Toyota/Scion Brings out The Gimp
leak | rumors | scion | toyota | August 23, 2015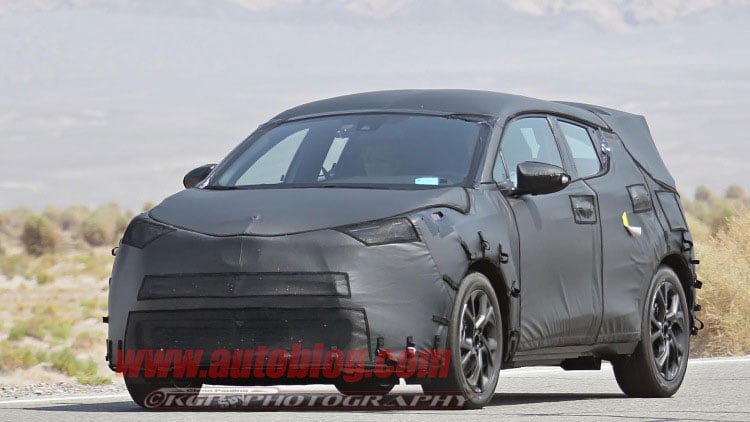 I love spy shots of cars that haven't gone official yet. I like them better when they are not wearing camo and you can see what they look like. That certainly isn't the case with this new Toyota/Scion that was recently spied in testing. This testing mule thing had on enough camo that you can't see anything about the car, other than its size.
It rather reminds me of The Gimp from Pulp Fiction.
Word is that the ride you see here is the Scion badged crossover that is aimed at the popular Nissan Juke. Nissan has done pretty well with the Juke, even if it's not a massive seller. It has generated interest in the brand to the point that many automakers are working on funky little crossovers with style. My wife drives a Juke and the little car is surprisingly fun to drive, at least once that turbo spools up. The Juke has spawned some similarly quirky competition in the form of the Jeep Renegade, Fiat 500X, Mazda CX-3, Mini Countryman, and Honda HR-V. It was only a matter of time before Toyota and/or Scion tossed their hat into the ring.
Rumor has it that this car will be Scion badged, that it will use the new Toyota NGA platform, and will sport a small 4-banger and a CVT.