Rolls-Royce Dawn: Exquisite, Powerful and Spacious
convertibles | rolls-royce | rolls-royce dawn | September 8, 2015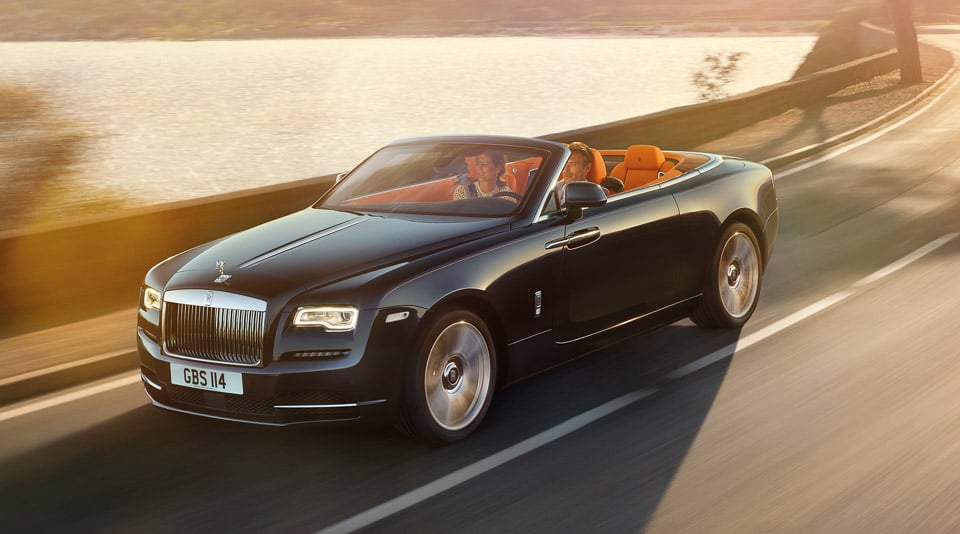 The name might not be as intimidating as the rest of the Rolls-Royce lineup, but the brand new Rolls-Royce Dawn is one beautiful beast. Unleashed upon the affluent and the rest of the world today, it derives its name from the 1949 Silver Dawn and might just be the car that the upper crusty want to be seen in most, and that's saying something. The Dawn is all about elegance, presence and the most luxe open-top driving available to mankind today.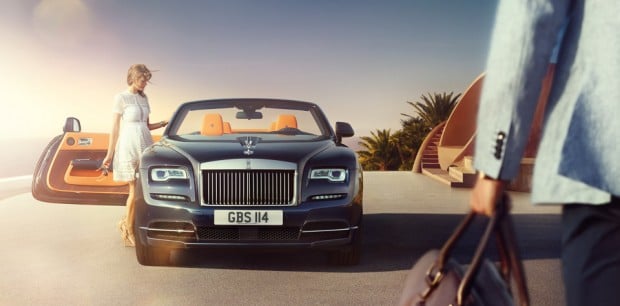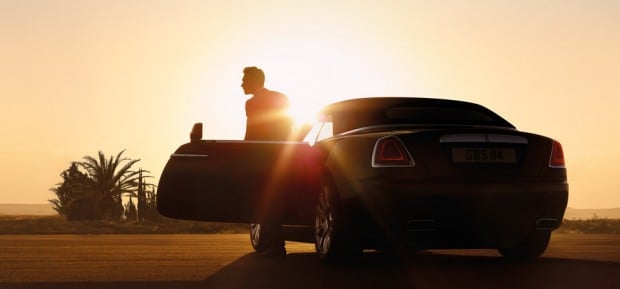 Intended as the sexiest car Rolls-Royce builds today, its underpinnings are from the big four-door Ghost and the mean two-door Wraith, but it commands its own unique name in spite of the relationship. As if the deep pocketed customers are checking, 80 percent of the Dawn's body is new. It has a longer front overhang than the Wraith by 2.1 inches but has a deeper set grille for a newfound presence. The beltline of the big convertible is noticeable, wrapping around the back of the cockpit seamlessly.
There's no hardtop to speak of here, just a super-thick six-layer canvas power top that descends below the hinged, open-pore wood deck that looks like one pulled from a most glorious yacht. The long and lean convertible top gives the car an elegant look that befits the brand. Furthermore, Rolls-Royce boasts that the noise level inside is on par with what you'd expect from the bespoke automaker, meaning dead quiet.
The fact that it comfortably transports four very rich folks comfortably means it truly is a four-seater, rather than a 2+2 where the passengers suffer for their Grey Poupon.
Power is still potentate strong with the twin-turbocharged, 6.6-liter V12 from the Ghost, offering 563 hp and 575 lb-ft. of torque. It'll rocket to 60 mph in under five seconds, and gear changes are quick and smooth with the vaunted ZF eight-speed automatic transmission.
For now, it comes in one color scheme – dark blue over orange leather – a statement all by itself. Expect more colors, since Rolls-Royce customers pretty much get what they want – but the limited production Dawn won't make it into your hands just because you have money. Orders are going through the roof now, so get in that well-dressed line now.