Novitec Ferrari F8 N-Largo Spider is One Fast Droptop
convertibles | ferrari | ferrari f8 | novitec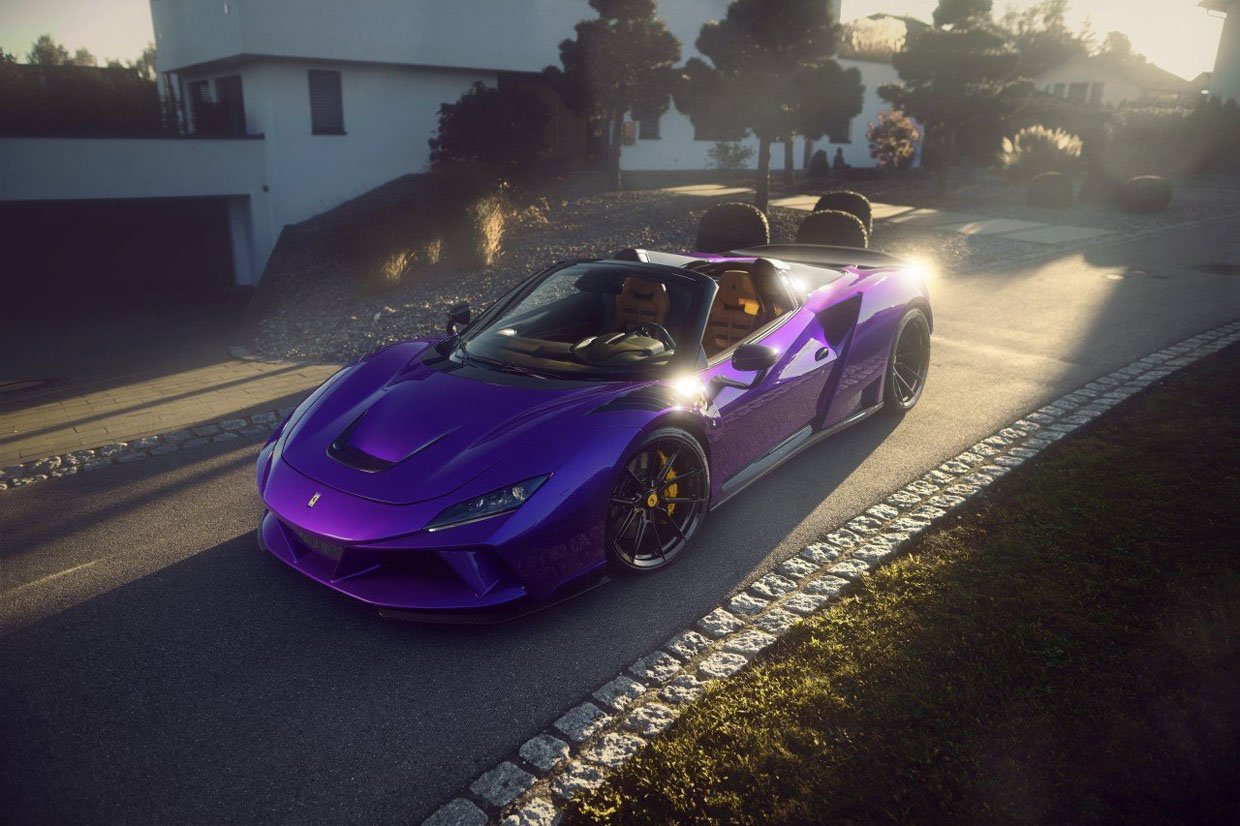 Novitec has taken the already awesome Ferrari F8 Spider and turned it into the Ferrari F8 N-Largo Spider. Previously, the German tuner produced a coupe version of the car. It was limited to 15 units and sold out in a few days. The company is now turning its hand to the droptop version of the F8, presumably the same limited number.
The F8 N-Largo Spider is fitted with a beautiful widebody kit made from carbon fiber that is 211 centimeters (appx. 83″) wide in the rear. The purple beast rides on extravagant wheels made by Vossen, with 21-inch units in the front and 22-inch in the back. New wheels and bodywork aren't all that goes into the car.
The coolest modifications come to the twin-turbo engine. The V8 now produces 818 horsepower and a devilish 666 lb-ft. of torque. That is an additional 98 horsepower from Ferrari's 3.9-liter engine. Novitec says the car can go from a standstill to 100 KM/H (62 mph) in 2.6 seconds on its way to 200 KM/H (104 mph) in 7.7 seconds.
The car has a top speed of over 340 KM/H (appx. 211 mph), making it one of the fastest droptop sports cars in the world. A custom high-performance exhaust system made from extremely lightweight INCONEL is fitted to the car and is thermally insulated. An option will coat the exhaust with .999 gold plating. Pricing is unannounced, but it's undoubtedly incredibly expensive.