Ford to Show off a Slew of Custom Focus STs at SEMA
ford | ford focus st | sema 2015 | October 30, 2015
I was worried for a while when all Ford was talking about for SEMA 2015 was SUVs and crossovers. Then I heard the good news that a bunch of custom Mustangs would be on hand, and now Ford has announced that some custom Focus STs will be on display as well.
There are a handful of STs coming to SEMA, but my favorite is the Rally Innovations Focus ST. This car looks like it is ready for every stage of the rally, and is fitted with a very cool looking Gundam-style Rally Innovations body kit. I normally hate body kits, but this is very tasteful.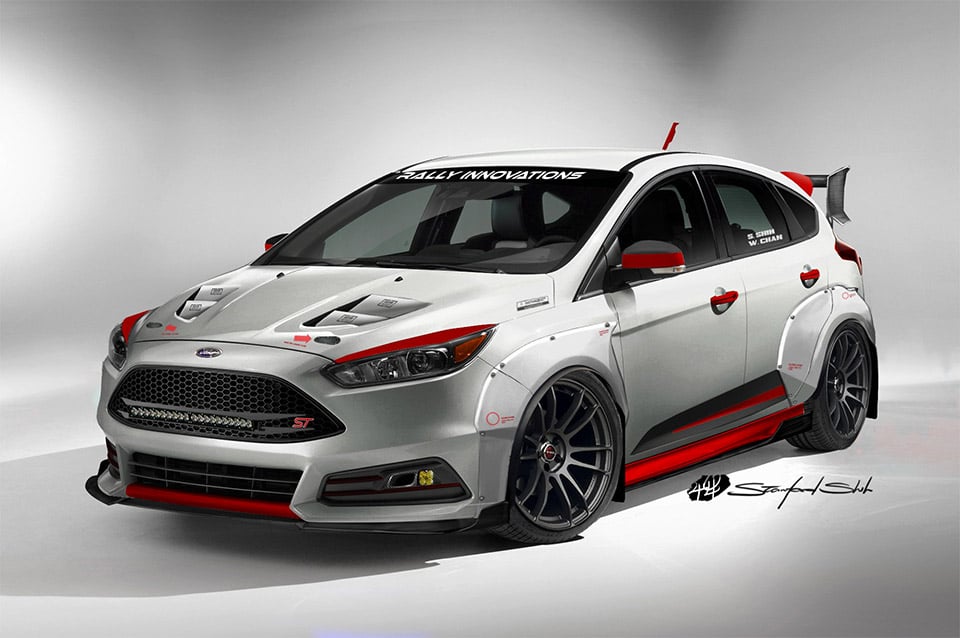 The car also has coilover suspension along with a GReddy intake, exhaust, and intercooler for more power. Custom wheels and tires give the car more grip. I also dig the white paint with red accents and matte graphite color wheels. Check out the video to see this car and the others Focus STs that will be at the show.