2016 Malibu Hybrid LT Promises Affordable Price and 48 mpg City
car | cars | chevy | hybird | malibu | December 11, 2015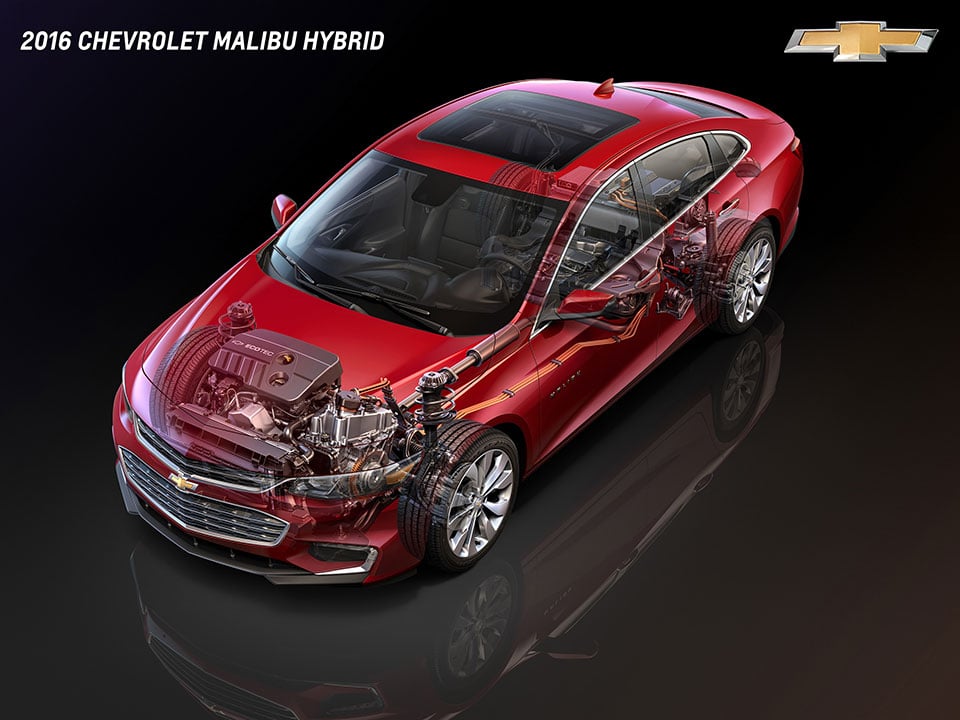 With fuel prices as low as they are around the country right now, fuel economy isn't necessarily at the top of everyone's list these days. Fuel prices will certainly go back up at some point. Oil can't fall forever, and when that happens you want a car with good fuel mileage. This is where the new 2016 Chevy Malibu Hybrid LT comes in.
For not too much money, you get a car that looks very nice and has a hybrid powertrain that leverages technology from the Volt. The car uses an Ecotec 1.8L hybrid with direct injection and a two-motor electric drive unit. This powertrain gives the hybrid Malibu a claimed 48 mpg city, 45 mpg highway, and 47 mpg combined. Keep in mind this is all from a mid-size car with plenty of space. What we don't know yet is how much power the hybrid drivetrain puts out yet.
This car carries a MSRP starting at $28,645 including destination. Adding options will drive the price up, but the starting price and fuel economy would make for a great base model car with plenty of space for commuters.